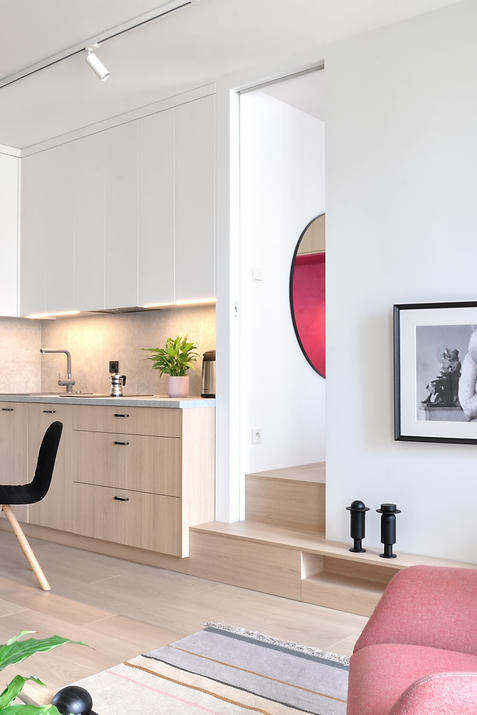 Mieszkanie "Apple Cherry"
Location — Gdańsk
Interior design — Ministerstwo Spraw We Wnętrzach Magdalena Konopka, Marcin Konopka
At the crossroads of two cultures – interior design by the Ministry of Interior Affairs studio
How to create a functional space with a small area? The answer was found by architects from the Ministry of Interior Affairs studio. It all started with a plan and inspiration from Japanese minimalism and New York energy. The interior design made by the studio is a real aesthetic artistry, and it is complemented by lighting fixtures from AQForm. A seemingly small space has gained functionality.
Products
used in project
Meet interior designers
Ministerstwo Spraw We Wnętrzach Magdalena Konopka, Marcin Konopka
Show us your project, where our lighting was used!
Photos are the best source of inspiration. It is also a credible evidence of successful projects. That is why sharing photos gives us great joy!
Do you want to show the world your project, which uses AQForm lighting? Click the button below, send photos along with a brief information about the realization, and we will take care for the rest. :)
Your project may appear on our inspiration page, on social media, in print or even in recognized interior design magazines among other places. Make your project an inspiration for new, well-lit interiors!
send your project