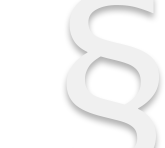 The website uses cookies. If the device you are using to access our website enables cookies, as a result of using the website the files will be stored in the memory of your device.
Cookies are pieces of IT data, especially text files, stored on the User's device and intended to facilitate the use of Aquaform Inc. websites. Typically, cookies contain the name of the website they come from, the period over which they will be stored on the final device and a unique number. Cookies give statistical data on the user traffic and their use of pages on the websites owned by Aquaform Incorporated sp. z o.o.
Cookies are placed on User's final device and accessed by the website operator: Aquaform Incorporated sp. z o.o. with its office in Czernichów, Czernichów 465, 32-070 Czernichów, registered in the register of entrepreneurs of the National Court Register by the District Court for Kraków – Śródmieście, 11th Commercial Division of the National Court register under no. KRS 0000077402, Tax Id. No. NIP: 677-00-09-394 [AQUAFORM Inc.].
Cookies are used for the purpose of:
adapting the website's content to User's preferences and optimal use of the website; in particular, cookies enable recognition of User's device and appropriate display of the customised website;
generating statistics that facilitate understanding of User's use of the website, which enables improvements to the website structure and content;
keeping user's session, as a result of which the User does not need to re-enter their username and password.
The website uses two basic types of cookies: session cookies and persistent cookies. Session cookies are temporary files stored on the User's device until the User logs out, leaves the website or closes the software (the Internet browser). Persistent cookies are stored on User's device for a period specified in cookie parameters or until removed by the User.
AQUAFORM Inc. uses the cookies:
enabling use of services, e.g. authentication cookies used for services that require authentication;
ensuring security, e.g. cookies used to detect authentication abuse;
enabling collection of data on how the website is used;
enabling the settings selected by User to be saved, e.g. the selected language or region the User comes from, the font size, website layout, etc.;
enabling adjustment of advertising content to User's preferences.
Typically, the Internet browsing software (an Internet browser) allows for cookies to be stored on User's device by default. AQUAFORM Inc. guarantees Users' right to select which of their information they want to disclose. Users can change their settings applicable to cookies at any time. In particular, the settings can be changed with the use of the Internet browser settings in order to block the automatic handling of cookies or notify the User each time a cookie file is stored on their device. More information on the methods and possibilities to service cookies is available in the software (Internet browser) settings.
Be informed that restrictions in the use of cookies may affect certain functionalities available on AQUAFORM Inc. websites.
Personal data
Users provide AQUAFORM Inc. with their personal data voluntarily. AQUAFORM Inc. collects personal data for the purpose of order delivery and service quality improvement.
Personal data may be disclosed to third parties only for the purpose and in the scope necessary for the correct performance of orders, in particular to postal operators and other parcel delivery companies for the purpose of order delivery.
A User has the right to access and amend their own data.
Personal Data Protection
On the behalf of AQUAFORM Incorporated sp. o.o. with headquarters at ul. Przemysłowa 12-14, 32-070 Czernichów, hereinafter referred to as "AQUAFORM Inc.", we wish to inform you that:
QUAFORM Inc. administrates your personal data
your personal data is processed in accordance with par. 23 of the Act of August 29, 1997 on the Protection of Personal Data (Journal of Laws of 2002 No. 101, item 926, as amended) in order to execute orders and improve services provided, as well as for archiving purposes and marketing activities carried out by AQUAFORM Inc.
all postal correspondence regarding matters related to data processing, should be directed to AQUAFORM Inc. headquarters with the note "ODO" or by e-mail to: biuro@aqform.com
your personal information may be transmitted to other authorized entities on the basis of legal provisions.
AQUAFORM Inc. provides you implementation of rights resulting from the above-mentioned Act, i.e. it allows you to view and correct your personal data. You also have the right to hand in a motivated written request to stop processing your personal data on the basis of the in par. 23 sec.1 point 4 and 5 of the Act