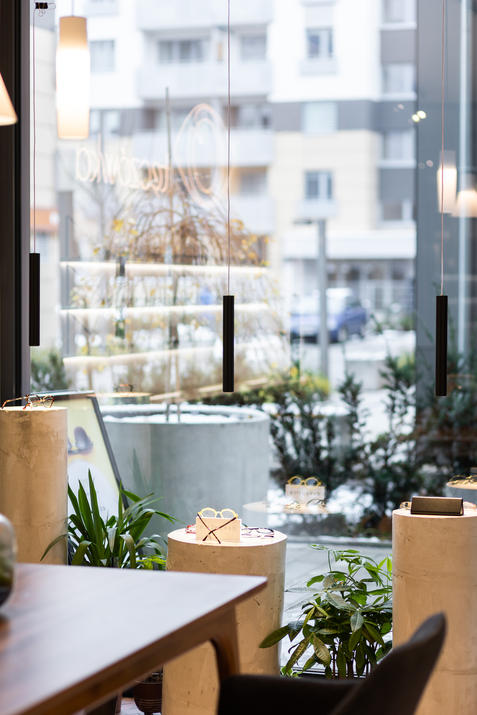 Optyk Tęczówka
Location — Wrocław
In good light: optics shop lighting
In stores lighting plays a key role. Using light, it is possible to attract attention, emphasize the hue of a given product, or bring out the right colour. Just imagine how important it is that the white colour looks really white in a wedding dress salon and that the colours at a greengrocer's do not look faded only because of wrong illumination. After all, none of us would even consider buying veggies that look unfresh or a wedding gown that looks 'yellowish'.
A wide range of components guarantees ample design choices. Tracks are an interesting offer for all types of interiors in which flexibility and the possibility of a rapid replacement of luminaires without having to undertake a serious redecoration effort are the principal considerations, i.e. from living rooms to art galleries. Most of our pendant luminaires can be mounted on tracks. This is what happened with the luminaires from the MODERN GLASS collection above the centrally located table in the Tęczówka salon.
Products
used in project
Show us your project, where our lighting was used!
Photos are the best source of inspiration. It is also a credible evidence of successful projects. That is why sharing photos gives us great joy!
Do you want to show the world your project, which uses AQForm lighting? Click the button below, send photos along with a brief information about the realization, and we will take care for the rest. :)
Your project may appear on our inspiration page, on social media, in print or even in recognized interior design magazines among other places. Make your project an inspiration for new, well-lit interiors!
send your project