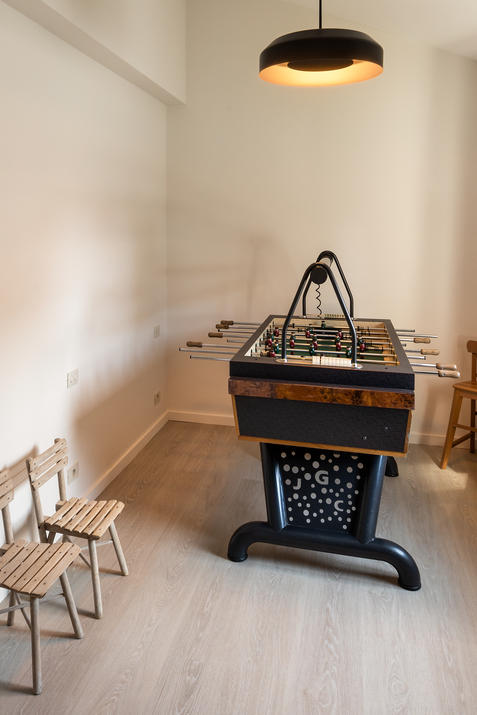 Domein Lepelem
Location — De Haan, Belgium
An idea for a cozy apartment in Belgium: indirect light.
Indirect light, i.e. light that reflects off a surface before it appears the room, is a great recipe for a cozy atmosphere in the interior. Let's check it out on the example of the MAXI RING dot. In this luminaire, the light source is mounted on the inner circle and direct light is directed towards the center of the lamp. It bounces off the inside and only then goes to the room. As a result, our eye registers only very pleasant soft general light.
Wall lamps for the bedroom - a way to cozy atmosphere
In rooms where a pleasant atmosphere to calm down is appreciated, one of the best solutions is to light up the walls. Warm light flowing around the wall does not distract attention and allows the eyes to rest.
Products
used in project
Show us your project, where our lighting was used!
Photos are the best source of inspiration. It is also a credible evidence of successful projects. That is why sharing photos gives us great joy!
Do you want to show the world your project, which uses AQForm lighting? Click the button below, send photos along with a brief information about the realization, and we will take care for the rest. :)
Your project may appear on our inspiration page, on social media, in print or even in recognized interior design magazines among other places. Make your project an inspiration for new, well-lit interiors!
send your project