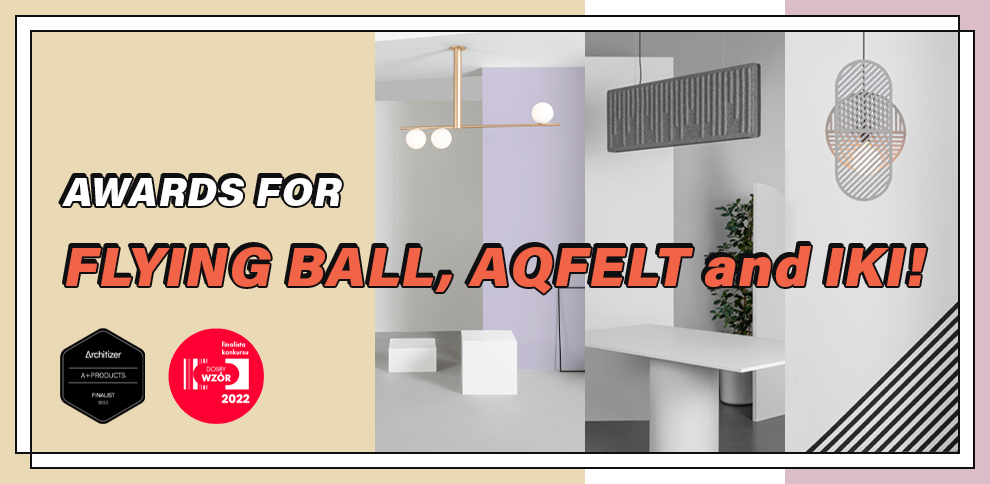 We've got it! As many as 4 awards for IKI, FLYING BALL and AQfelt luminaires
---
We welcomed this year with a unique launch. We expanded our range with the new IKI and FLYING BALL decorative luminaires. We introduced the all-new AQfelt family of luminaires, which will positively impact the visual and acoustic comfort of your interior. We are delighted to announce that these products have been honoured as finalists in the A+Awards and Good Design (PL- Dobry Wzór) competitions!
Award at the international A+Awards for IKI and FLYING BALL
IKI and FLYING BALL's finalist title in the pendant lighting category is a testimony to decorative yet functional lighting. The international jury of more than 200 design and architecture experts particularly appreciated both luminaires' modern design and luminous efficiency. Two versions of IKI to choose from offer different approaches to light: the variant with directional LED light is ideal, for example, for solid lighting of tables and table tops, and the E27 version, which emits diffused light to the entire room. On the other hand, FLYING BALL is a symbol of unconventional design with the possibility of diverse applications. Shades in the form of timeless milk glass spheres effectively illuminate a dining table, kitchen worktop or hotel lobby, while maintaining the highest visual comfort. The A+Awards award proves that excellent technical performance can successfully go hand in hand with modern design!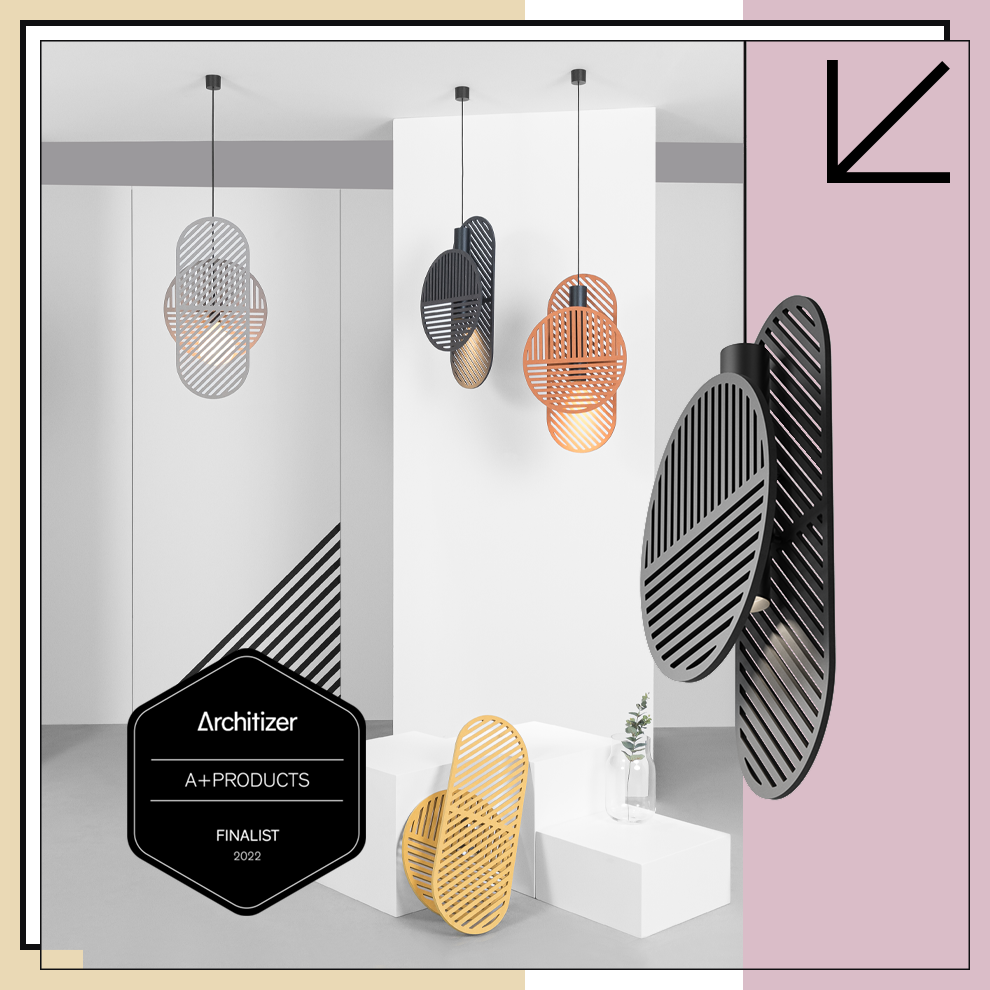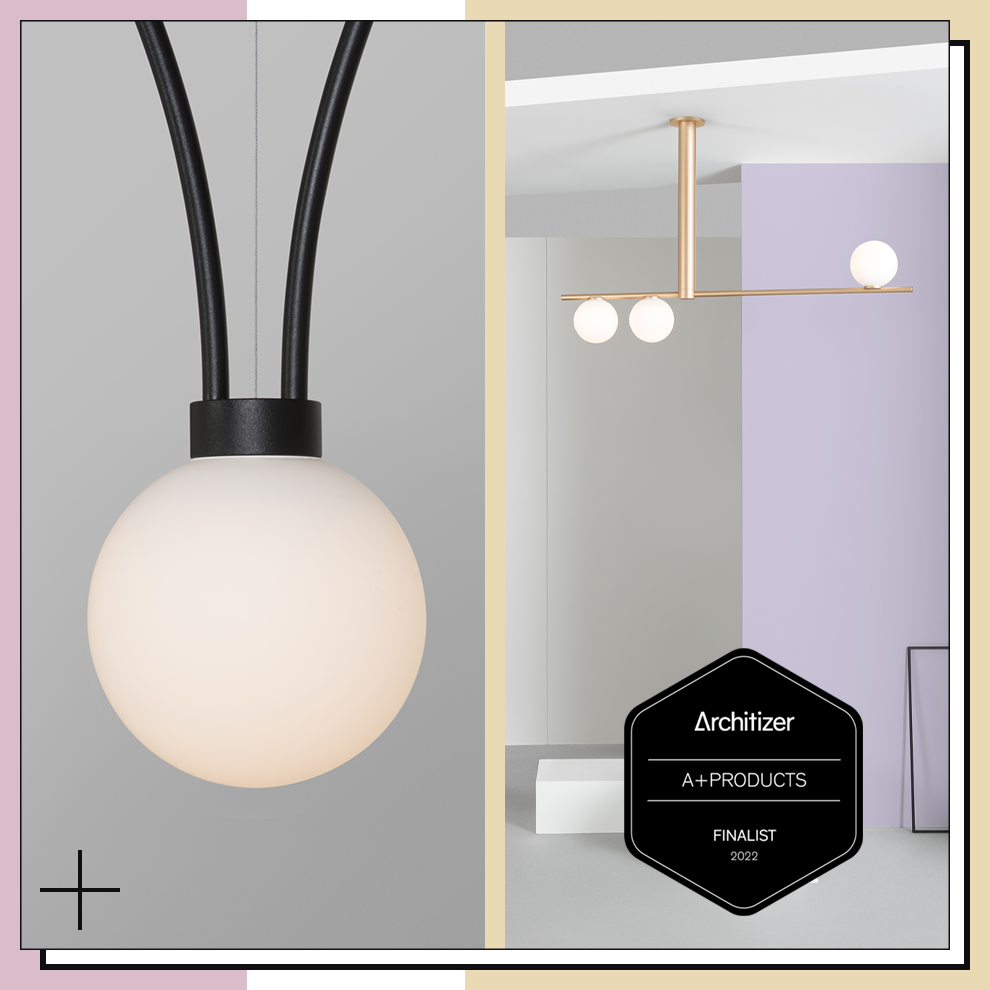 IKI and AQFelt finalists in the Good Design competition
But that is not all! The IKI and AQfelt collections were awarded the title of finalist in the Polish Good Design competition, organised by the Warsaw Institute of Industrial Design, for almost 30 years. During the deliberations, the jury paid particular attention to the implemented solutions' innovation, aesthetics, functionality and quality. No wonder, after all, IKI is a perfect example of playing with form while maintaining the best parameters. The AQFelt family, on the other hand, proves that lighting can also enhance acoustic adaptation. All thanks to the use of sound-absorbing materials, which have the effect of reducing reverberation times. This is particularly useful in areas such as open-plan offices, where the comfort of many people is essential while maintaining speech intelligibility. We are delighted that the jury has recognised the multifunctionality and versatility of our products.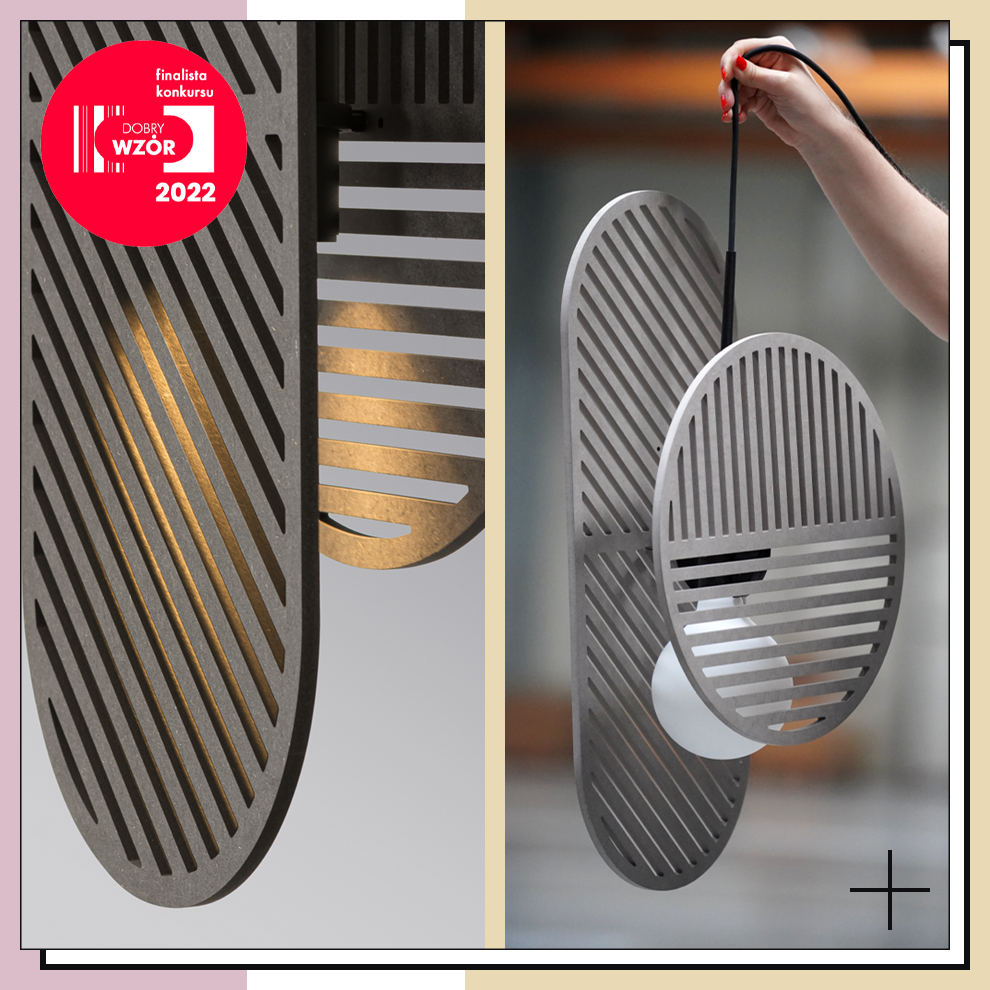 Opt for modern solutions recognised in prestigious competitions
Proper lighting positively impacts mood, work satisfaction and even concentration. It can also combine several functions in a single product, while being a decoration for the whole interior. The functionality and modern design of the AQFelt, IKI and FLYING BALL collections have won A+Awards and Good Design awards. We are honoured and delighted that both the local and international community appreciates the results of several months of work.
^