OLEDRIAN lighting fixture won iF Design Award 2016
---
OLEDRIAN light fixture line is one of the first lighting system available on the consumer market which are based on OLED technology. It has its premiere at the Euroluce trade fair in Milan in 2015, where it was well received and aroused great interest. OLEDRIAN it is an unique fusion of design approach and technological capabilities. This remarkable union has been noticed on prestigious international contest organized year for year by iF since 1953. It won iF Desgin Award 2016.
OLEDRIAN – the form inspired by neoplasticism
OLEDRIAN is the result of cooperation of Aquaform – the manufacturer with Piotr Jagiełłowicz – the designer and LG Display company – the technological giant. The line consists of pendant and wall versions and
its innovativeness results from the combination of the shape and the technology.
It attracts attention with its
intriguing form deriving from neoplasticism
and Piet Mondrian's art works, composed of simple shapes. Specially designed plates in which the OLED (Organic Light Emitting Diode) panels supplied by LG Display are placed are extremely slim (merely 6mm). Thanks to that solid and vast form of the lamp made of almost 3 kg of aluminium is visually balanced and gives light look. OLEDRIAN have already started illuminating the homes of our customers fascinated by the OLED state-of-the-art technology emitting delicate, soft light thanks to
OLED panels
.
OLEDs – technological capabilities
OLEDs are characterised by a number of merits that are unattainable for other sources of light.
OLEDRIAN suspended is able to emit a luminous flux of more than 1,000 lumens without causing even the slightest glare effect. The ideal light dispersion, no glare effect, very high colour rendering index (CRI>90) and low UV emission
are just some of advantages of OLEDs light. Light which has the closest spectral power distribution to natural light in comparison with other sources. OLEDRIAN's technical parameters definitely match its exquisite appearance.
OLEDRIAN – the XXI century solution
For LED technology, OLEDRIAN is what
LED lamps
were ten years ago. It is a proof that organic light emitting diodes are the technology of tomorrow made available today, inspired by the best, world-class artists' works and transferred from R&D labs to our customers' homes.
This is the lighting fixture of the 21st century: intriguing form and impressive, state-of-the-art technology.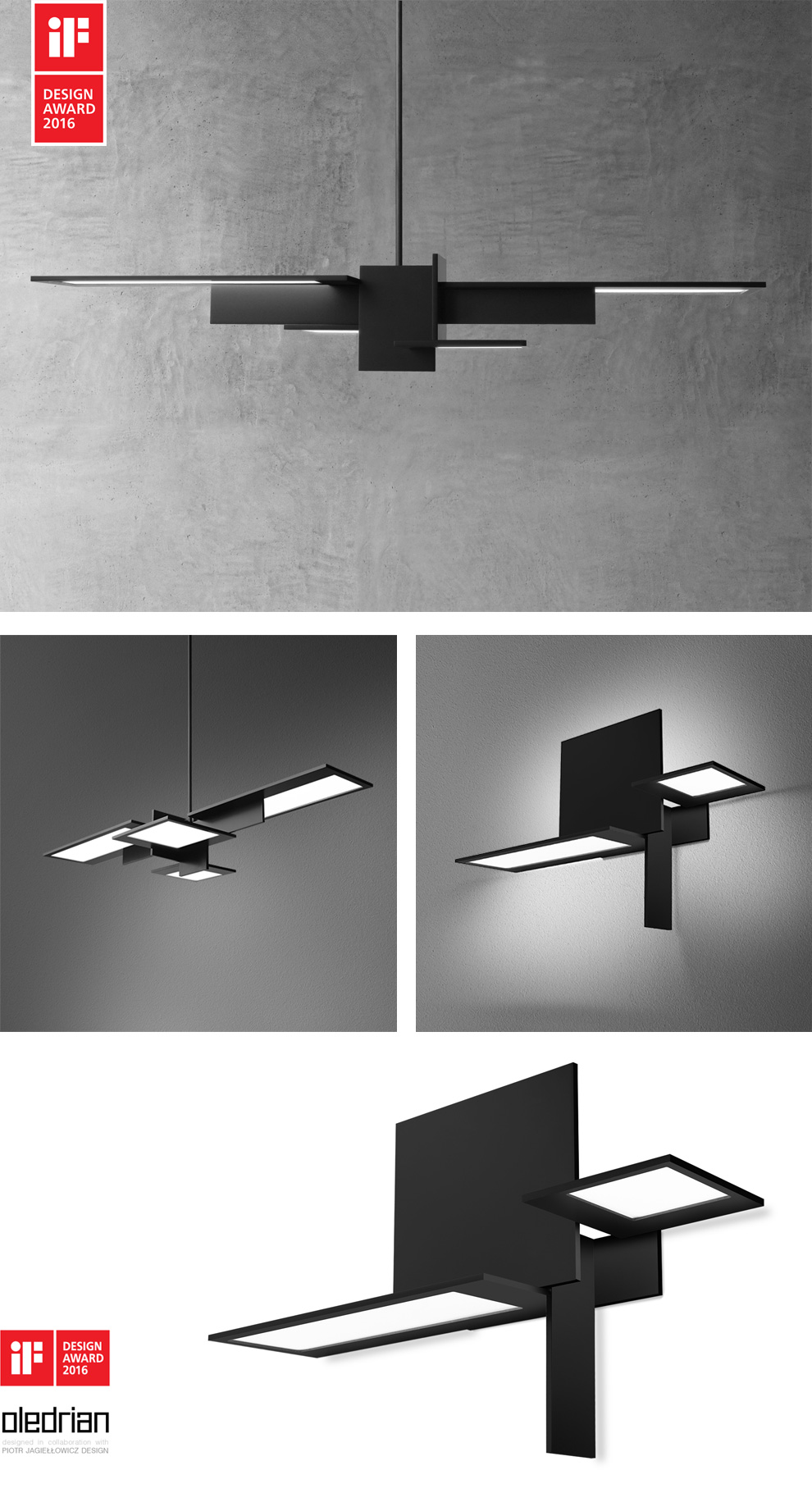 ^