New AQForm catalogue - download it today!
---
AQForm products have been illuminating the interiors of houses, offices, hotels and restaurants for years. We constantly improve our technologies, follow the latest trends and care about good design. Everything we do is done out of passion - passion for light.
Lighting fixtures for many tasks. Discover your favourite luminaire!
The new catalogue is an overview of modern light fittings, adapted even to the most refined needs and expectations. In this catalogue, we will find general, accentuating and task lighting, which will not only illuminate the spacious surfaces, but it will also create a romantic atmosphere or enhance a favourite elements of the arrangement. Nearly 700 presented products – of which you can create more than 65,000 variants – will surely meet even the greatest requirements and will allow you to choose a luminaire that is perfectly tailored to your needs.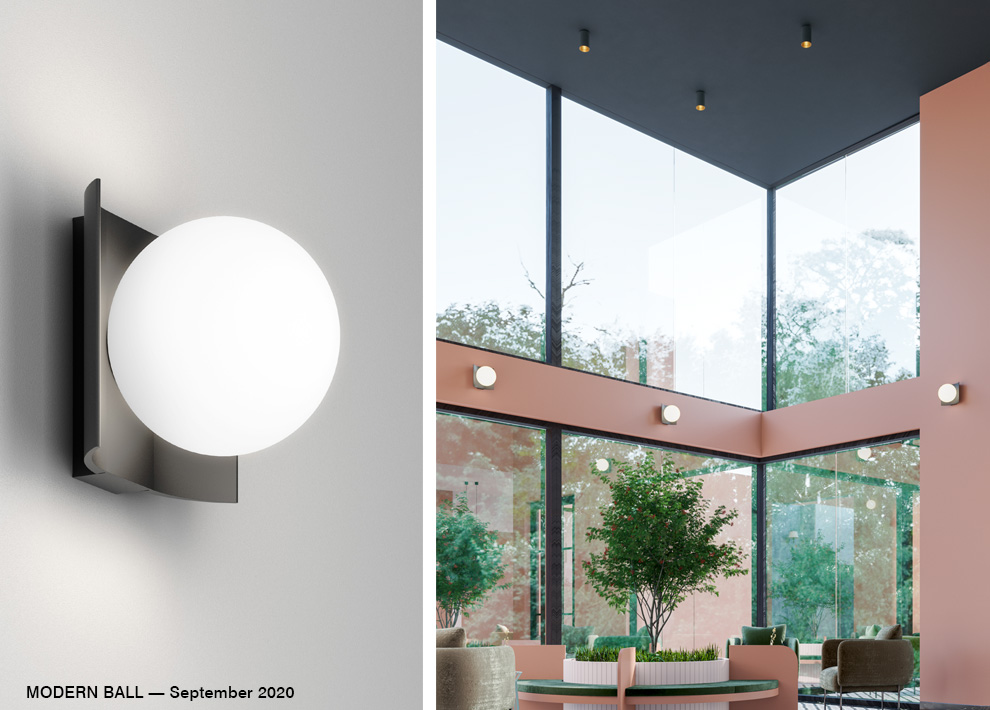 Discover new products and improved versions of our "flagship products"
We simplify! The standard offer has undergone a considerable selection, giving way to completely new fittings and improved versions of our flagship products. We made sure that the lighting is more than just a shape; so that it creates a harmonious trio, which includes: energy efficiency, functionality and design corresponding to modern trends.
New version: PET next. We present the synonym for harmony and functionality
An example of this type of combination is the refreshed version of the PET luminaire: the next series with a decorative ring, which not only increases the shielding angle, taking care of our eyesight and visual comfort, but also allows you to play with colours and even better adjust the finish of the luminaire to other elements of the arrangement. Maintaining visual consistency has never been so easy! Now PET next is available in three sizes and many power and luminous flux variants – you can choose from 400 to 2000 lumens. Such diversity significantly increases the scope of application of this product family.
MODERN BALL inconspicuous simplicity enclosed in a sphere
As a result of another successful cooperation with the Czech design office - DECHEM, the MODERN BALL fitting was created. Its spherical form perfectly combines subtle design with excellent light parameters – a single BALL module emits nearly 1000 lumens at CRI>90. MODERN BALL is an elegant decoration that will add character to the interior. It provides a lot of light, but it is done gently by milky glass combined with the spherical shape, which perfectly disperses it. Therefore, MODERN BALL fittings cannot be lacking in modern projects, where the unique style is an important element of the whole.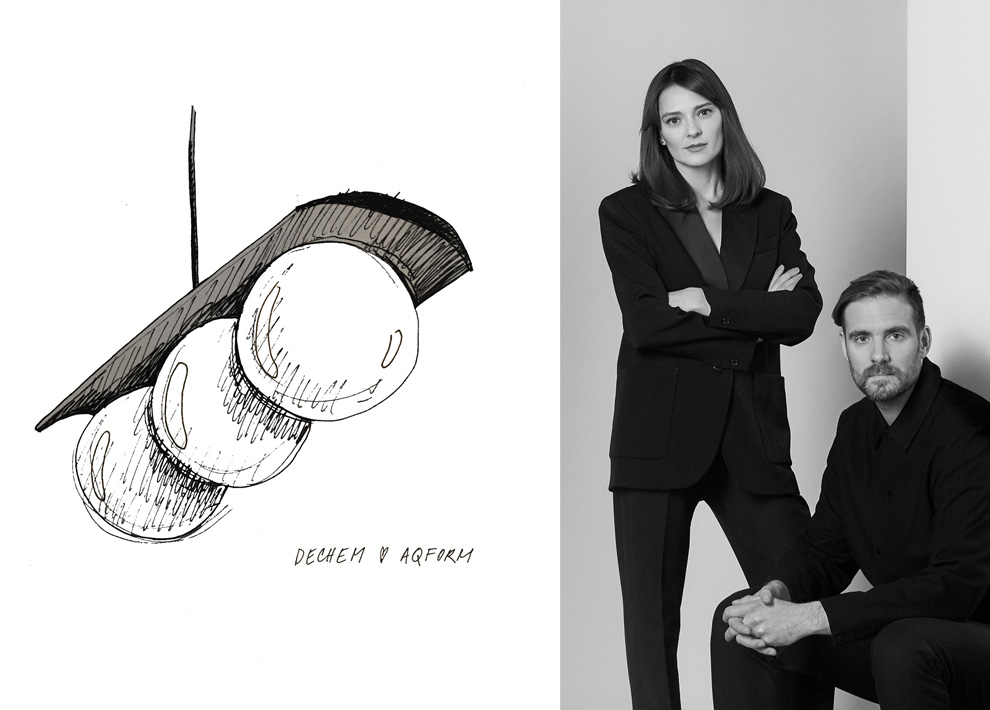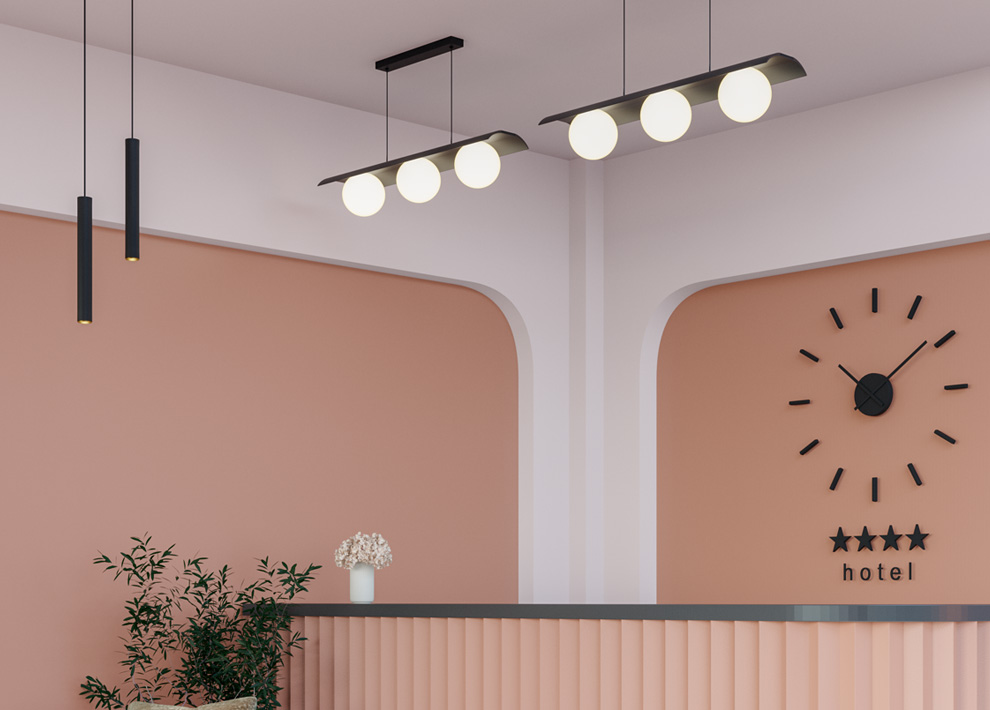 Your eyesight is important to us!
Bearing in mind the visual comfort that is so important to the user, we have enriched the offer of fittings with an increased shielding angle, e.g. 1000 PRO or 2000 PRO. The use of e.g. recessed light sources or micro-prismatic diffusers has made our products pleasing not only to the eye, but also to the eyesight.
Atmospheric wall luminaires will enchant the atmosphere
If you want to relax after a hard day, relax with a gripping book or just give yourself over to your own thoughts, it is worth taking care of the right aura and not to irritate the senses with too intense lighting. CAMBER mini, SET RAW move and MAXI POINT spider wall luminaires are ideal for these tasks. Their light gently breaks the darkness, bringing us to a state of bliss and relaxation. Not only do they provide an interesting element of the arrangement during the day, but also subtly "paint" the walls with light after darkness falls.
Colour changes - modern structure instead of matt
We have also made changes to the existing colour range – the standard shades of white and black matt have been replaced with white and black structure. The material used is now even more durable and easier to keep clean. In terms of visual reception, these fittings will be more matt, perfectly falling into contemporary trends.
Be up to date and download the catalogue today!
We invite you to familiarise yourself with our new catalogue, where you can find a whole range of modern lighting solutions, over 300 inspiring photos and nearly 700 products. We presented completely new products, as well as refreshed versions of flagship models. We made sure that our fittings meet even the most extraordinary expectations, the choosing process is easy and the offer is even clearer. We encourage you to download the catalogue today!
^