Modern AQForm lighting in the finals of the Good Design 2018 competition
2018-08-07
The MODERN GLASS Flared collection and the DARK POINTS luminaire family are finalists of the Good Design 2018 competition. Products selected to this finals have been carefully rated by the experts in terms of their visual, utilitarian and economic features as well as additional values – such as innovation, distinctiveness and comfort of use. All products qualified for the finals of this year's Good Design 2018 award will be displayed at the headquarters of the Institute of Industrial Design in Warsaw from 25.10.2018 to 9.12.2018. On the 25th of October the competition gala and the exhibition opening will take place.
This year marks the twenty-fifth, jubilee edition of this competition. Products and services are nominated in nine categories: Home, Work, Public Area, Services, New Technologies, Decorative Graphics and Packaging, New Production Materials, Transport and Communication, Fashion and Accessories. Products which received a positive evaluation of all experts in each qualification criteria, entered the finals.
MODERN GLASS Flared - when the classic meets modernity
MODERN GLASS Flared is a representative of a wider Modern Glass line created in cooperation with the DECHEM design studio. In this collection, modern architectural lighting is combined with traditional crafts. The interior of the luminaire consists of a minimalist aluminum body. The exteriors are hand-made glass shades. Shades are available in two colours, three mounting methods and two textures: smooth and rhomby. MODERN GLASS flared also offers various ways to distribute light - from the traditional lamps (E27 and GU10) to integrated LED luminaire version. The variety of available options gives a lot of design freedom. MODERN GLASS Flared is nominated in the Home category.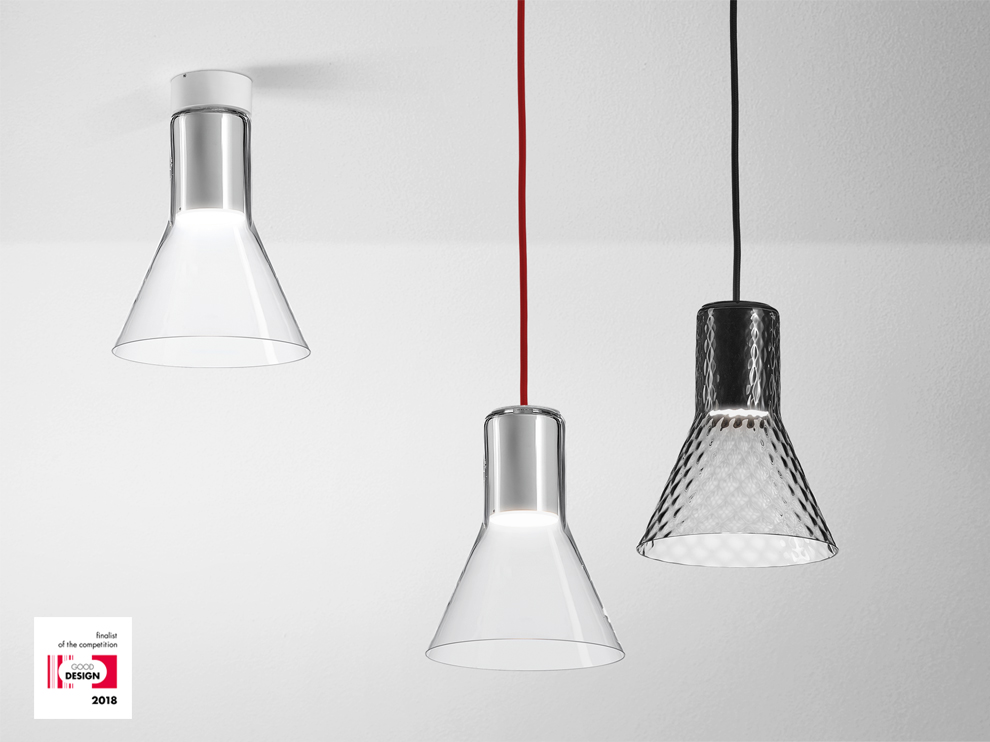 DARK POINTS - hidden light
The DARK POINTS family is a modern answer to the need of comfortable lighting in offices, workplaces, reception areas, conference tables and communication spaces. Recessed light sources and black mirror reflectors provide very high visual comfort. The angle from which you can look at the fixture without the slightest glare is very wide. Precise optics of the DARK POINTS family provides comfortable uniformity of lighting. High quality of light supports attention, allows less fatigue and helps easier detail observation. The DARK POINTS family is nominated in the Work category.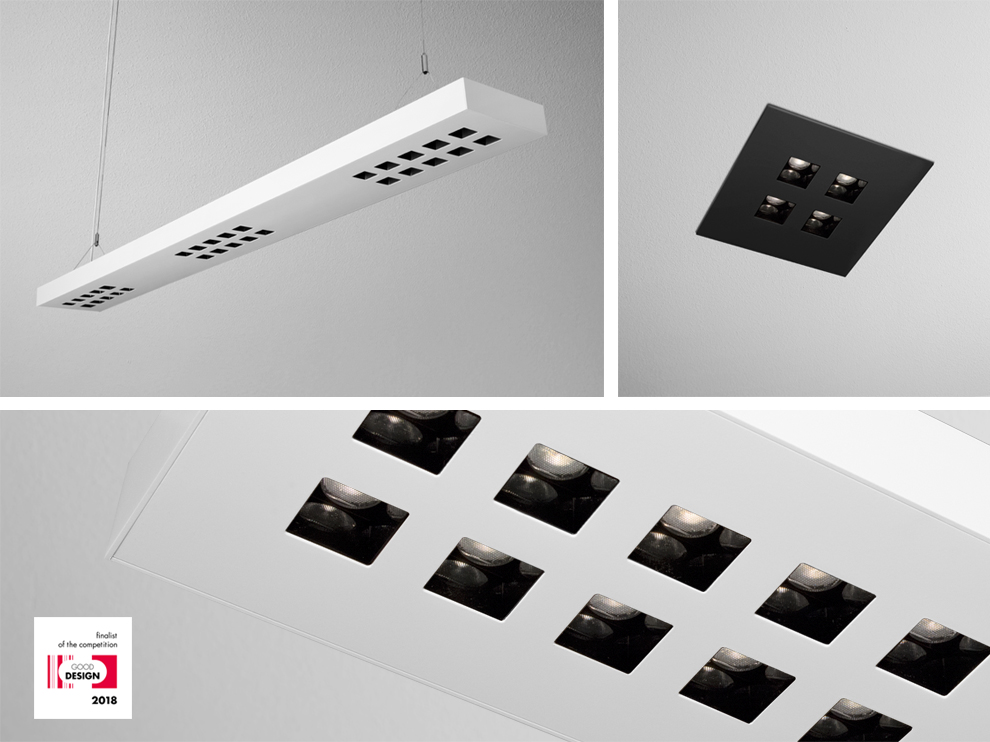 ^