Meet 1000 PRO and 2000 PRO - specialized solutions for home and commercial use
---
Lighting plays a very complex and important role in the interior. It illuminates too dark places, creates a unique atmosphere, emphasizes favorite accessories or simplifies everyday duties. Spotlights are an extremely practical and timeless solution, which perfectly match with modern arrangements and allow you to direct the light exactly where it's needed. The 1000 PRO and 2000 PRO luminaires are a great proposition for everyone who is looking for professional lighting with high power and shielding angle. Check the possibilities of minimalistic spotlights that combine many functions.
Check what 2000 PRO can do - a compact luminaire with exceptional power
2000 PRO, available in the MULTITRACK version or as a single spotlight, is dedicated to large spaces like stores, galleries, spacious living-rooms or restaurants. It fits perfectly everywhere, where the quality and power of lighting are important. Thanks to a very high shielding angle, this spotlight cares for the eyesight, protecting our eyes from unpleasant glare – UGR <19 can be easily obtained. Thanks to the efficiency of 100 lm/W and precise optics, the large luminous flux well illuminates selected places, even in 4m tall interiors.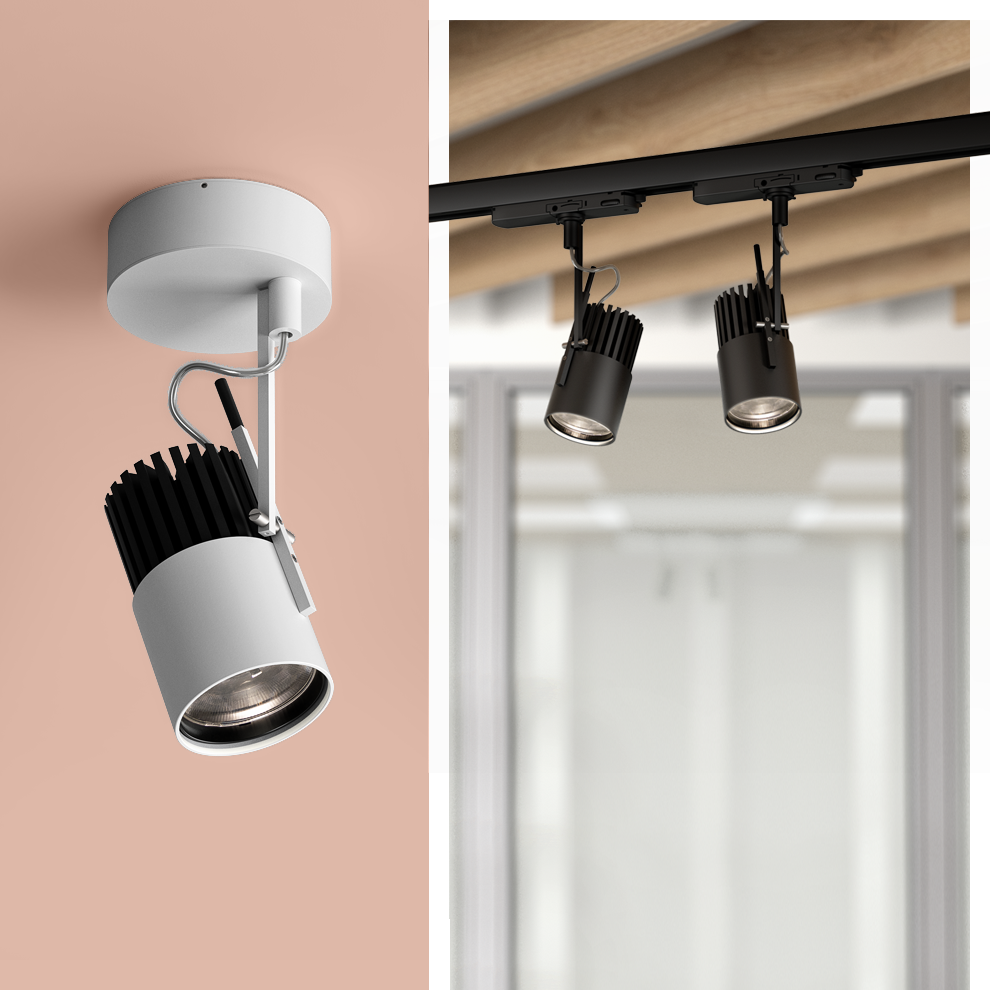 Thanks to the possibility to direct the light on any side, 2000 PRO allows you to illuminate the interior in an extremely simple and effective way. Due to modern technology, the 2000 PRO spotlight guarantees high color reproduction, fully presenting natural colors. This is especially important in commercial spaces, like art galleries, clothing stores or wedding dress salons, where the correct perception of colors is a key. A DALI dimming option for the track version is available on request.
A spotlight with a minimalist design will add a style to any interior
The classic look and timeless design of the 2000 PRO spotlight perfectly emphasize the elegance and modern style of the interior. It looks great with many arrangements - from classic to loft, being their original decoration. 2000 PRO is a good solution for everyone who is looking for lighting that combines task and accent functions in one luminaire.
1000 PRO – a great combination of functionality and timeless aesthetics
1000 PRO is a luminaire with a similar application as 2000 PRO, but dedicated to slightly smaller spaces. It is a functional solution, which allows you to direct the light beam exactly where it's needed. Thanks to pretty high power, 1000 PRO will be perfect for a smaller stores, home living room, dining room or kitchen, where it will emphasize your favorite detail or illuminate the work surface. The minimalist design and distinctive construction make 1000 PRO a great proposition for people who like brave interior arrangements. Both as a single spotlight and in the MULTITRACK version, it fits perfectly with many interior styles - from modern, through classic, to industrial. CRI> 90 as a standard guarantees high color reproduction and on request - these parameters can be even better! The high shielding angle ensures great visual comfort and makes the light easy on the eyes, which is especially important in home spaces where we spend a lot of time. If you want to adjust the amount of light to your individual needs, it is worth to choose a DALI dimming option, available for 1000 PRO luminaires for tracks.
Let yourself be surprised by the versatility and power of the spotlights
1000 PRO is the "younger brother" of 2000 PRO - similar in terms of parameters, perfect as a task and accent lighting, but slightly more slender, dedicated to smaller surfaces. It is a universal and practical solution with timeless aesthetics, which will not only illuminate selected places, but will be also an original decoration of the entire arrangement.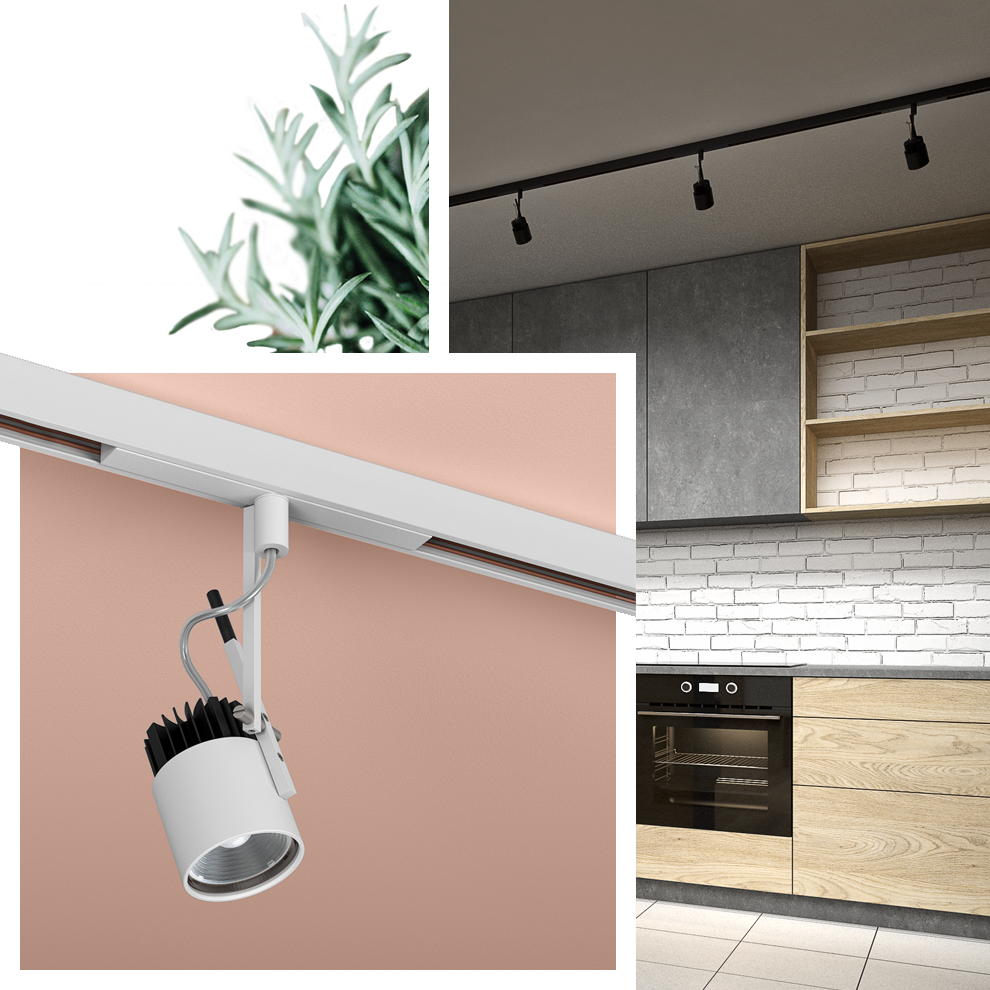 Spotlights for special tasks: effective illumination where better visibility is needed
Looking for specialized solutions for both home and commercial use, it is worth to check the 1000 PRO and 2000 PRO spotlights. These luminaires not only surprise with high power and efficiency, but also take care of our eyesight thanks to the high shielding angle. Although inconspicuous, they surprise with functionality, allowing for precise directing of the light beam exactly where it's needed. Thanks to the high color reproduction, they don't distort the colors, showing their real shades. The original aesthetics of spotlights make them suitable for most interiors, giving them a special character.
^