Light theatre by AQForm was just granted the international iF Design Award 2020!
---
Due to the passage of time the content of this article might be out of date. In order to find the latest content go to: https://www.aqform.com/en/news
At the end of 2019, we have opened a showroom in the AQForm Research and Development Center. It is a place where you can not only see our products - above all, it allows you to observe the effect of light on space. This area primarily educates. And now, the AQForm showroom has been recognized by the jury of the international iF DESIGN AWARD 2020 competition in the Interior Architecture category!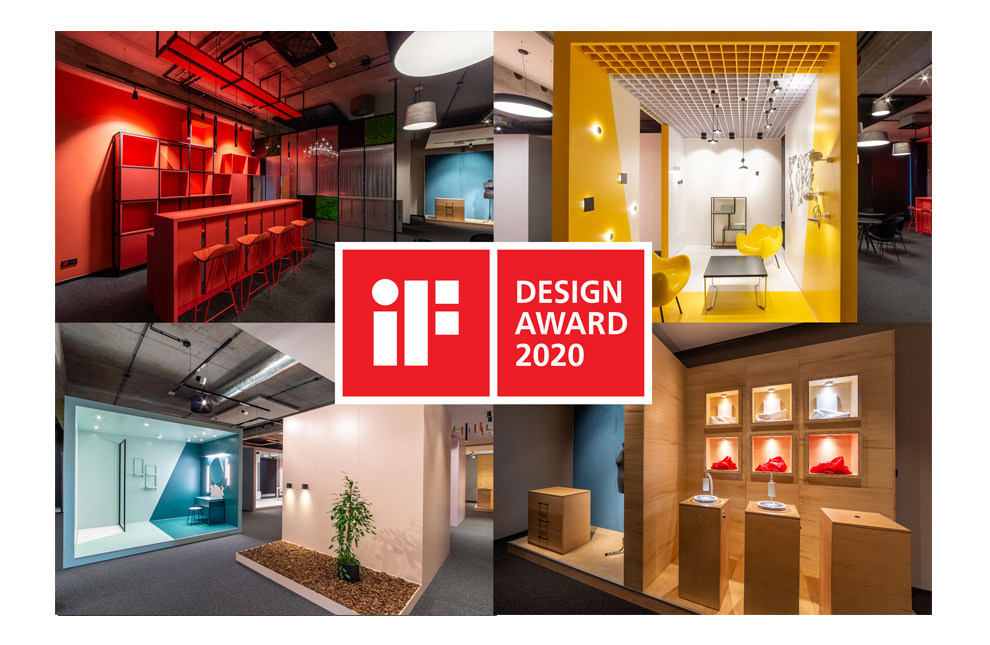 Light theatre – where lighting plays the main role
It seems obvious that the lighting display should primarily present the light itself. However, it surprisingly rarely does. Usually, the focus is directed towards products and their appearances. The possibilities of light itself are not always visibly displayed. Our goal, however, was to create a place that explains how the light works, how it affects our everyday surroundings and ourselves. The result is a space often called 'the light theater' - a place that can be of interest to anyone who comes into contact with lighting. Which means... everyone.
AQForm showroom – creative space with the iF Design Award 2020
Behind the creation of the AQForm showroom, from concept to execution, stands our internal team. We wanted to create a space that would allow us to show and compare many different lighting functions at the same time: from private to commercial interiors, such as offices, restaurants, beauty salons and shops. That is why our showroom is divided into several zones. Each of them shows different lighting properties. The function of the given zone is indicated by carefully selected attributes - in the home zone, kept in a warm orange tone, we will find an openwork armchair, while in the room representing the office – an ascetic desk and several shelves. To focus the attention on the main theme – the light – these attributes are intentionally reduced to a minimum.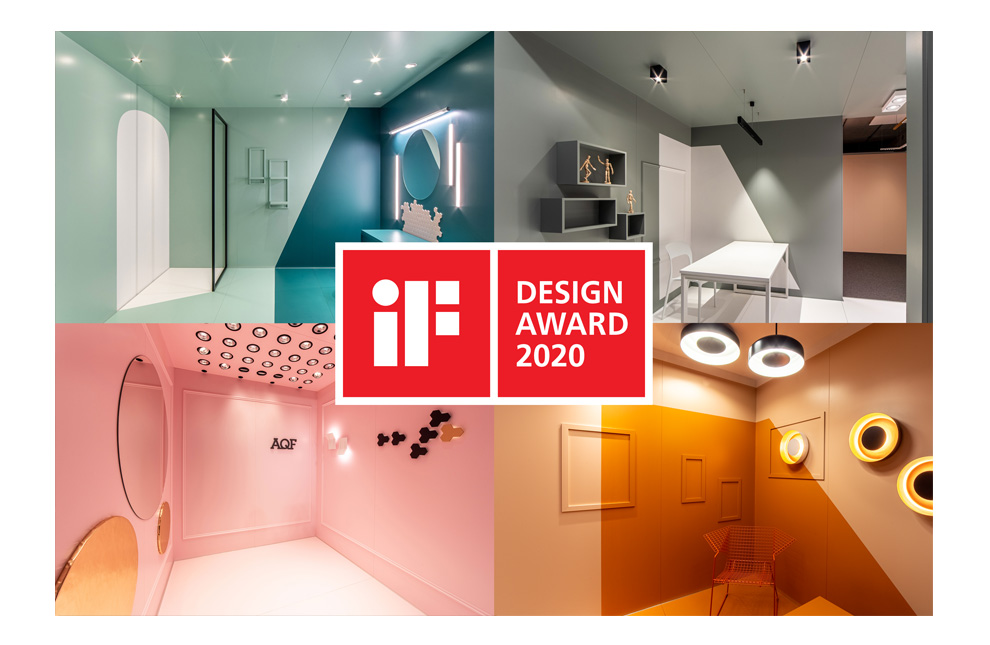 iF Design Award 2020 in numbers:
Applications were sent from 56 countries
In total, nearly 7 300 applications were received
The jury consisting of 78 independent international design experts selected the best projects
The iF DESIGN AWARD is the oldest independent quality mark in design - it was awarded for the first time in 1953. The iF sign is a symbol of outstanding achievements in the field. The award for our showroom is not a sole iF award in our portfolio. However, it is the first time that we were recognized not for the product, but for the space we created. In 2016 our first iF prize was received by the OLEDRIAN luminaire project – the first luminaire in Poland based on OLED sources.
See the AQForm showroom on the iF website.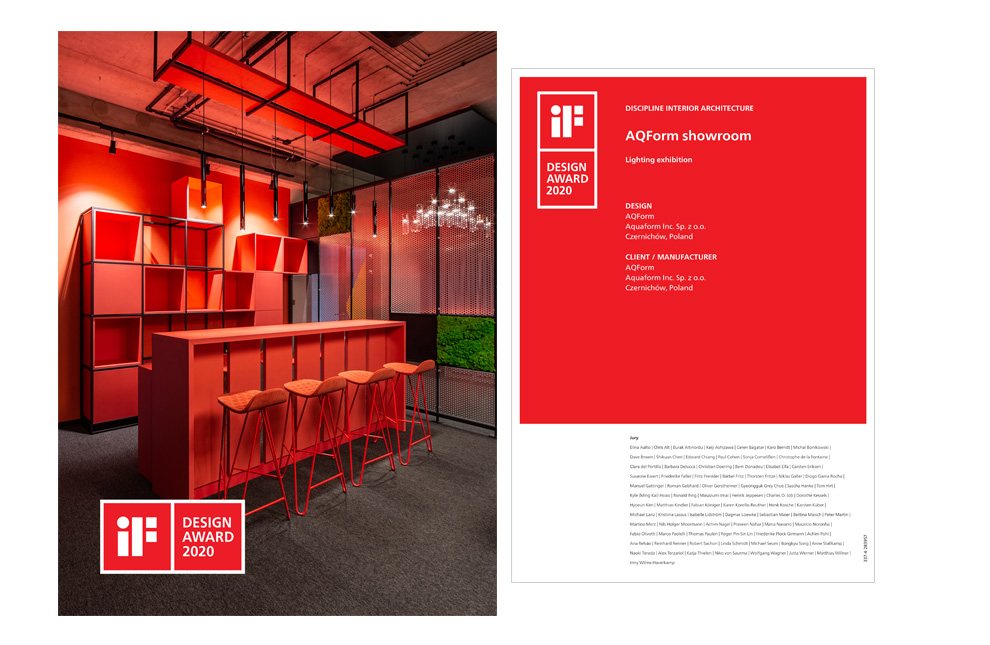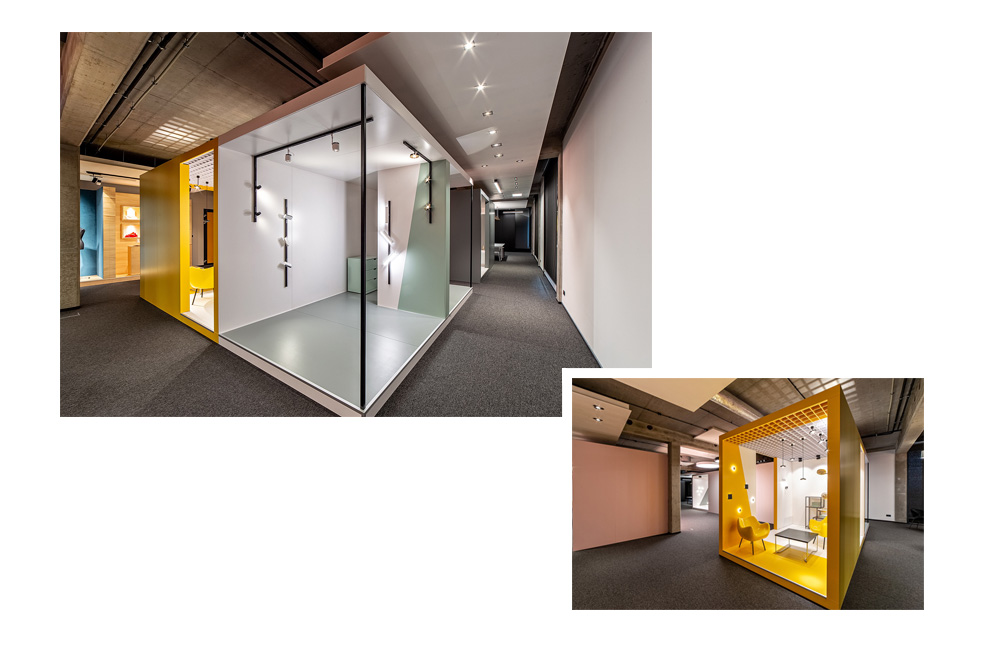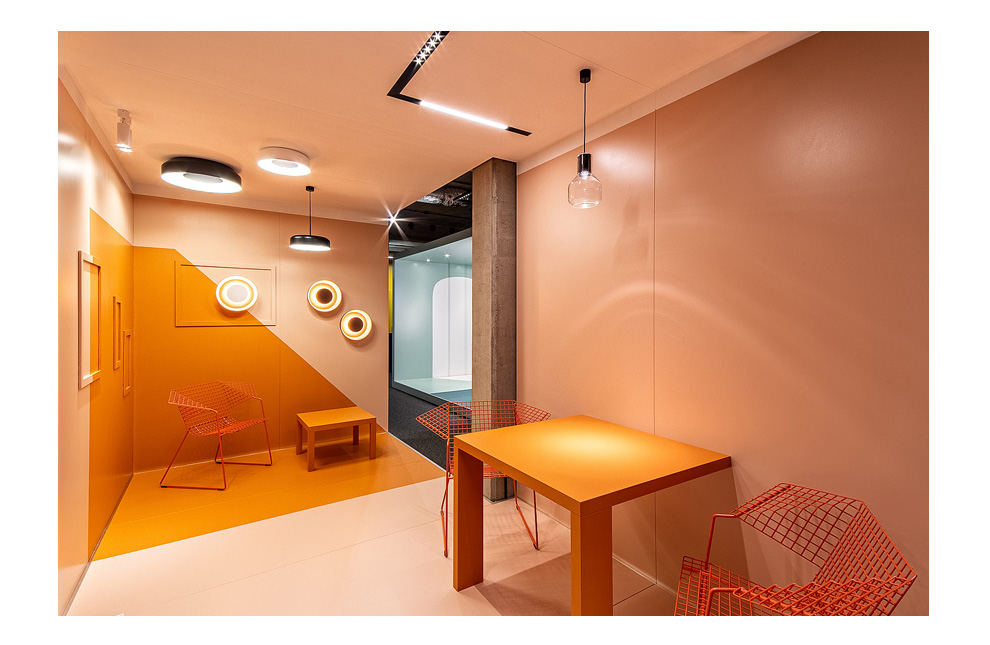 ^