How do you effectively illuminate a spacious room? Bet on luminaires with
---
High and spacious interiors, such as offices or spacious conference rooms, require the choice of proper lighting. In the places of this type, not only efficiency, but also the quality of light are important, guaranteeing users the appropriate visual comfort. What products can handle this task? Get familiar with the luminaires with a microprismatic cover, which guarantees increased luminous efficiency and maximum visual comfort!
Put your interior in a better light with BIG SIZE PRO next
Luminaires with a microprismatic cover provide a greater amount of light compared to their counterparts having a standard cover, at the same time ensuring our visual comfort. Depending on the model, their luminous efficacy is 10-15% higher with the same luminaire power. Because of this, these luminaires are perfect for high, spacious rooms, such as hotel lobbies, receptions or, above all, offices, where the quality of light is of key importance.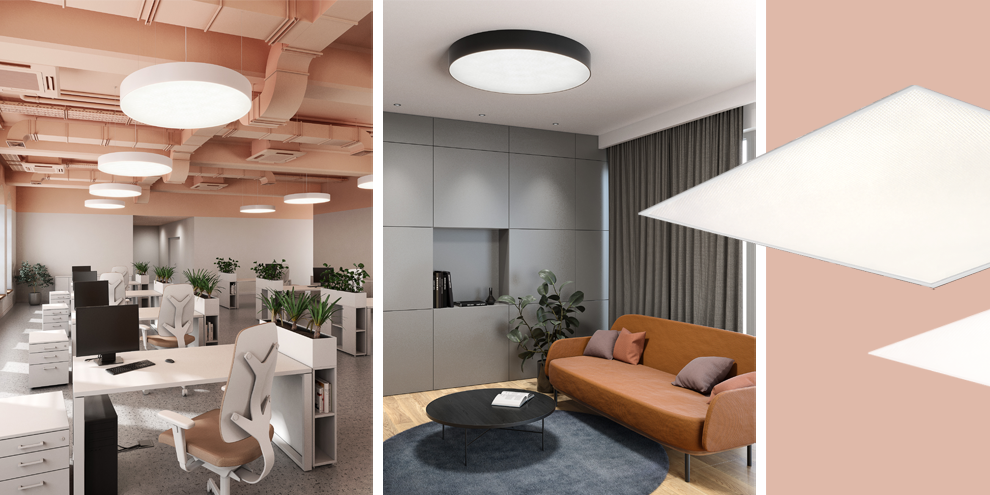 Did you know that the right choice of lighting affects the efficiency of the employees?
Yes, light is one of the factors that affect our mood and efficiency. Therefore, in office spaces, it is worth taking care of the best parameters to properly illuminate the workplace. BIG SIZE next and TRU in the PRO versions, dedicated to professional applications, will handle this task perfectly. With this microprismatic cover, which transmits more light than opal, the light beam is directed directly to the horizontal surfaces under the luminaire. This is especially important, for example, in passageways, where the light intensity at the floor level is counted, or in offices, where the applicable standards clearly define the required amount of light on the desk's working surface.
In addition, UGR<19 ensures high visual comfort, protecting the eyes from unpleasant glare. Squinting with insufficient or too bright light is definitely a thing of the past!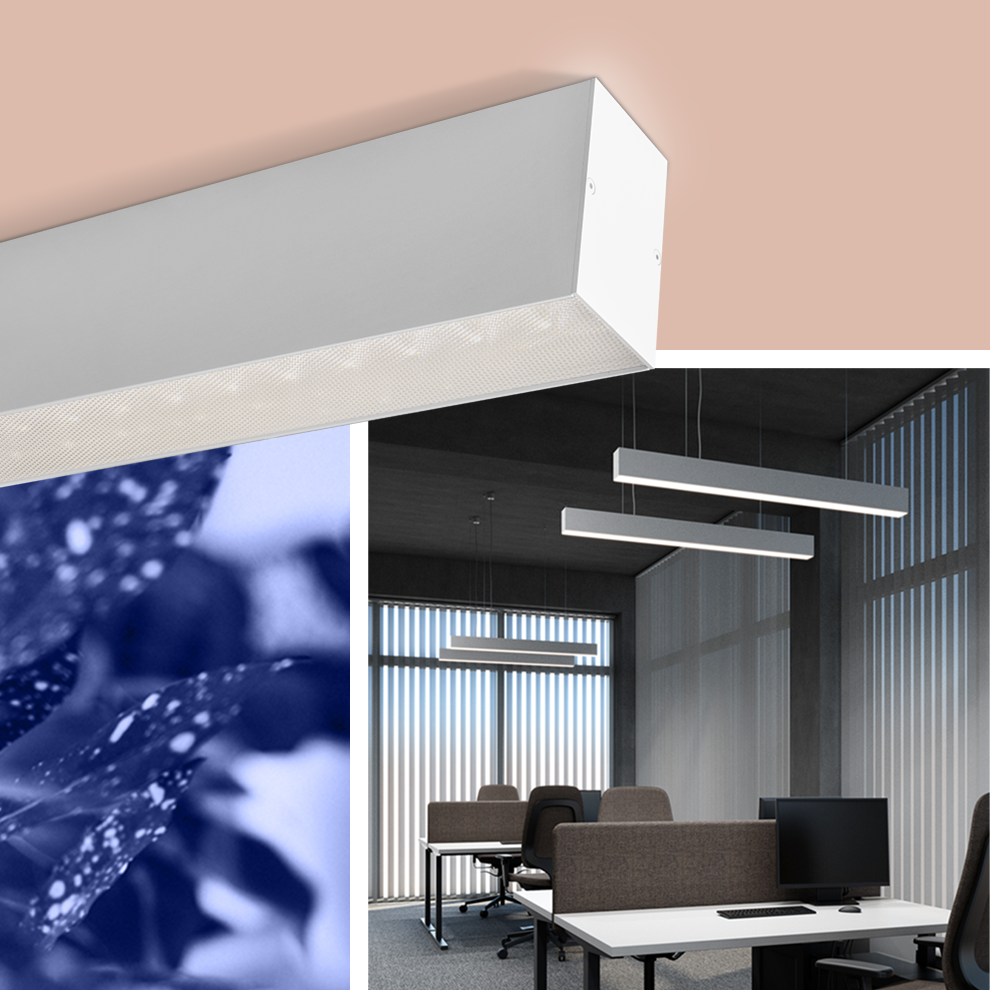 Unique geometric light patterns
The microprismatic cover is characterized by a slightly visible structure on the outer side, while the opal cover is totally smooth. With such a structure, not only does the way of light distribution change, but also the products themselves gain a completely new style.
With a microprismatic cover, the appearance of the luminaire changes as the viewing angle of the product changes. In practice, this means that when looking directly from under the frame, we can observe interesting, geometric patterns changing the arrangement depending on the perspective from which we observe the product.
Get more luminous efficiency and... save!
High luminous efficiency translates into high efficiency. And this, in turn, proves the luminaire's energy efficiency – the higher the efficiency, the less electricity a given luminaire consumes. BIG SIZE PRO next can boast an efficiency increase of 25 lm/W, which, compared to its older version, results in a saving of 20%. The luminaire gives 100 lm/W with a CRI>90, allowing for excellent colour reproduction. This is a great result, meaning a significant reduction in costs without compromising visual comfort.
Thanks to its energy consumption reduced by half, BIG SIZE PRO next promotes ecology, providing adequate lighting for most interiors with relatively low power consumption. BIZ SIZE PRO next, available in a rectangular or round version, not only offers excellent lighting parameters and saves money, but also classic design and simplicity, perfectly matching any type of interior.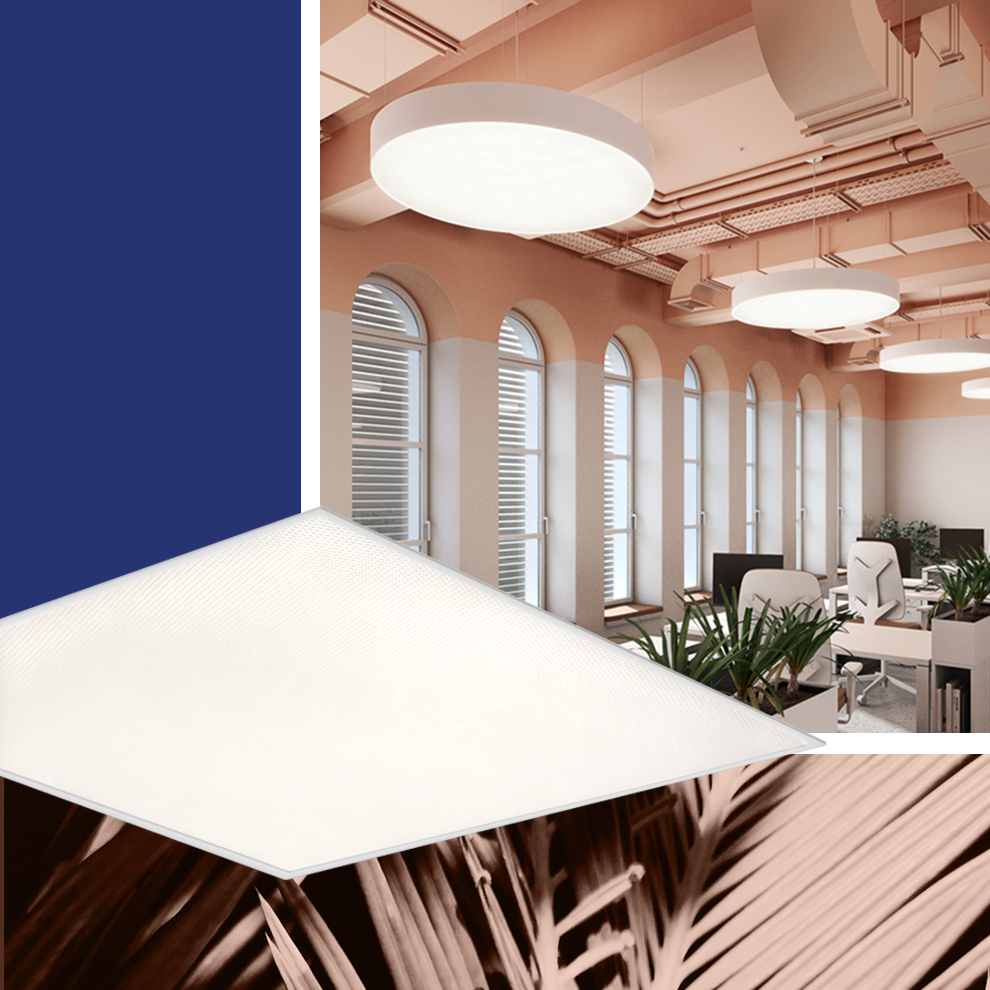 When functionality meets comfort. Meet SET TRU PRO
Another luminaire proposal dedicated primarily to spacious offices is SET TRU PRO, which is a combination of uncompromising parameters and minimalist aesthetics. The microprismatic cover diffuses the light in an eye-pleasing way, and the UGR<19 guarantees high visual comfort, protecting users' eyesight from glare. In the MULTITRACK version, this luminaire is also perfect as task lighting, effectively illuminating the work surface.
SET TRU PRO stands for above-average performance and functionality contained in a simple, yet extremely elegant form. The availability of various length variants, power and colour temperature allows the luminaire to be easily adapted to specific needs.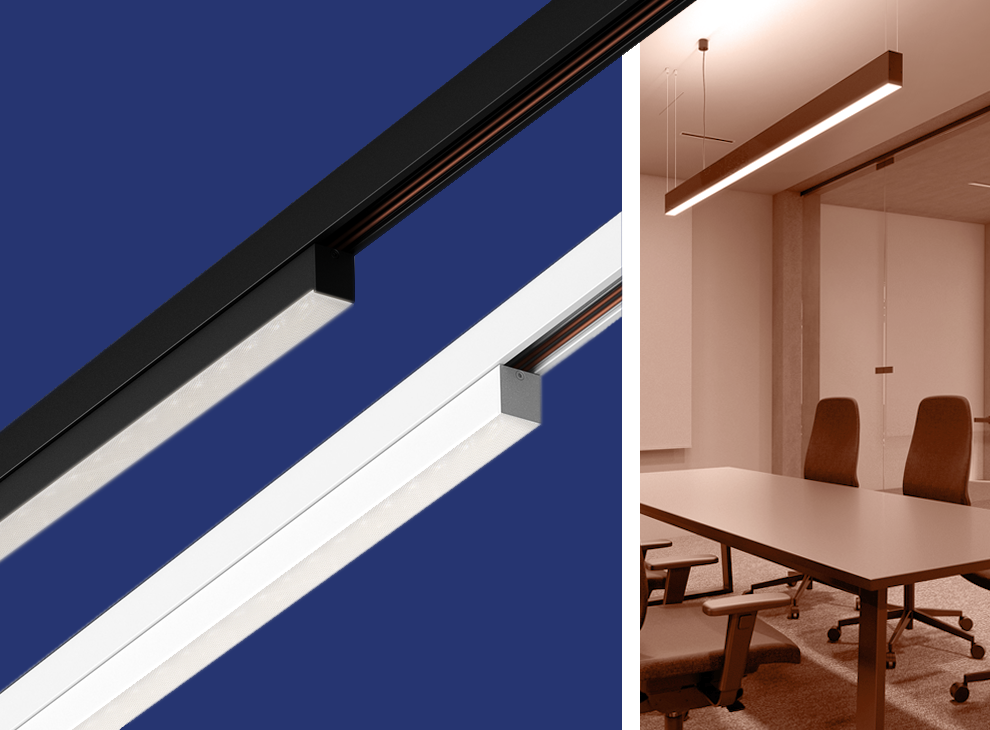 Specialists for large areas
Lighting large areas does not have to be a problem anymore. Luminaires with a microprismatic cover come in handy, as their high luminous efficiency, efficiency and functionality allow you to easily illuminate spacious interiors - offices, dining rooms or passageways. Thanks to excellent parameters and UGR<19, BIG SIZE PRO next or SET TRU PRO luminaires provide high visual comfort, protecting the eyes from glare. It is a perfect solution for all types of places where high quality of light is important, which has a significant impact on our well-being and efficiency. In turn, the minimalist design and simple form make these fixtures fit well with most types of interiors, adding style and elegance to them.
^