Get to know PET next: refreshed design, greater versatility, high comfort
---
PET next is a new version of the tried and tested series of luminaires. Minimalist design increases the level of aesthetics of the product, and excellent parameters will facilitate the illumination of any space: from houses, through shops, displays, public utility areas to offices and passageways. PET next has gained additional versions, more power span and more perfect optics. It can boast an increased protection angle, three diameters and several lengths to choose from, as well as a decorative ring that enables you to have fun with the finish. Already in the mini size it will be suitable for home needs, and the maxi version will cope even with very high spaces and professional applications – PET next maxi can successfully illuminate communication spaces with the height of up to 8 metres.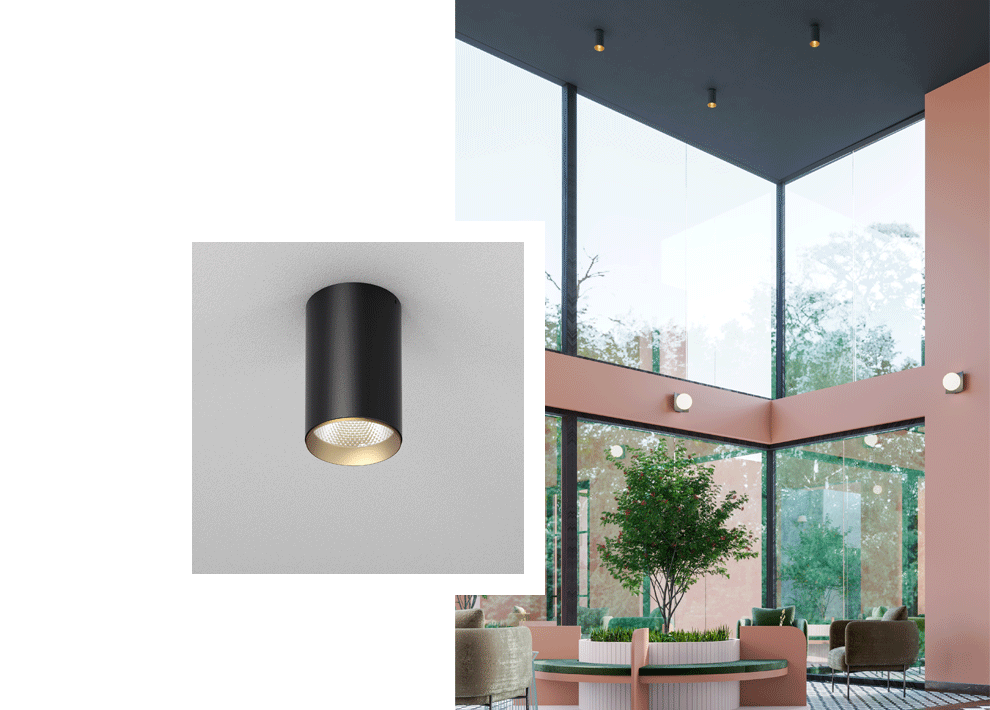 Technology will take care of your eyesight and... your wallet
PET next is something more than just a shape. It is a modern technology enclosed in a minimalist form. Thanks to its hybrid optics and increased protection angle, the luminaire ensures that there is no glare. What's more, it's also very efficient. PET next reaches 100 lm/W in the absence of compromises in light quality. Precision in light emission makes it easier to achieve high illuminance e.g. of a display without having to reach for energy-intensive solutions. An additional potential for savings are DALI versions. Automatic lighting control enables to reduce energy consumption from a dozen to up to 80%. It is an excellent solution not only for the environment, but also for our wallet.
Numerous versions, consistent design
A decorative ring is a new feature used in the PET next luminaire. This aesthetic element has a double function: it increases the angle of protection and allows you to have fun with the finish. Thanks to this, the product can be personalised according to individual preferences. The possibility to choose the colour of the decorative ring allows you to even better adjust the lighting to the rest of the arrangement details. It's a great solution for everyone who is looking for original lighting, tailored to their own tastes and preferences. PET next comes in three different sizes and several installation variants, and all this is achieved while maintaining a consistent appearance. This makes designing complex lighting even easier.
suspended
surface
spot, track, multitrack
Luminaire for special tasks
The new version of PET family surprises with its power, versatility and subtle, but unusual design. It guarantees a wide range of application possibilities, it is ideal for both small and spacious, high spaces as general or task lighting. It's a good choice for everyone who likes to experiment with colours and customise them to suit their preferences. When creating PET next, we thought about visual comfort, which is why this luminaire is equipped with hybrid optics that protects against unpleasant glare. This solution guarantees great comfort for people staying in the interior. Decide today which version of PET next will be your favourite!
^