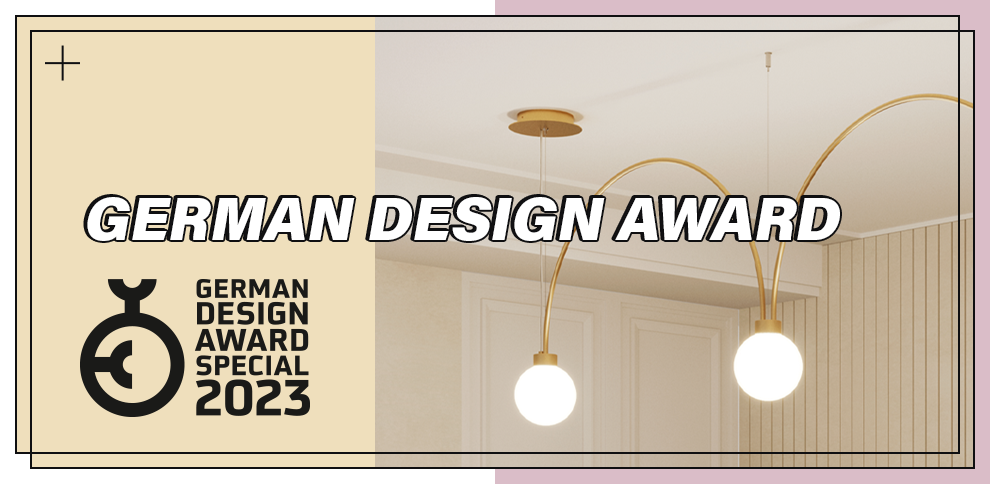 German Design Award 2023 for FLYING BALL arc and AQfelt OVALL BALL
---
The German Design Award is one of the world's most prestigious awards, which aims to identify significant trends in design and present them to a wide audience. Every year, the competition gathers thousands of design, product and communication projects. An international committee of architects and interior designers selects and honors the best of them. This year, two of our luminaires were among the winners: FLYING BALL arc and AQfelt OVALL BALL. What did the jury particularly appreciate in them?
Awards in the "Excellent Product Design" category
The German Design Award has been awarded by the German Industrial Design Council continuously since 1953. The jury selects the most innovative projects that set trends in design and architecture, while fundamentally impacting the development of design not only in Germany, but also around the world. That is why we are all the more pleased that as many as two of our luminaires received honorary titles in the "Excellent Product Design – Lighting" category. The international commission above all appreciated the unique design and outstanding functionality of FLYING BALL arc and AQfelt OVALL BALL, proving that excellent technical parameters can successfully go hand in hand with modern design.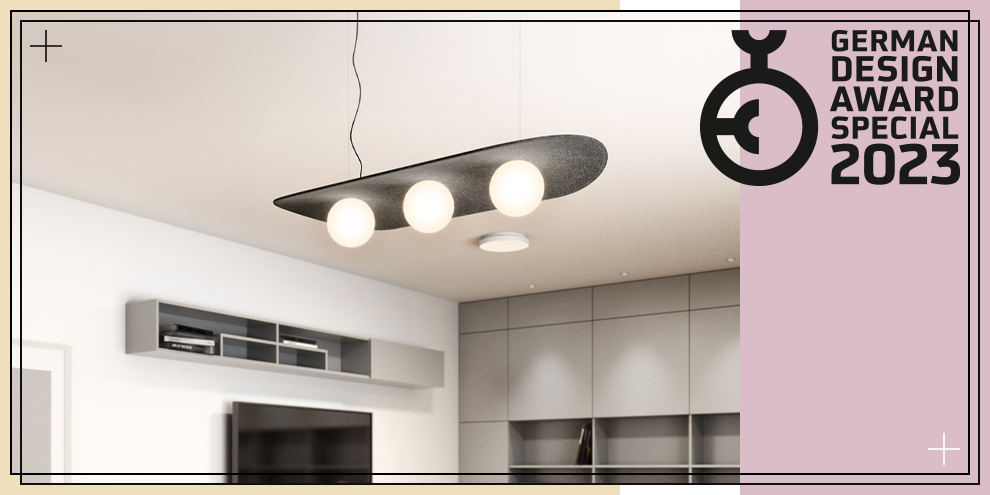 FLYING BALL arc: a successful combination of exceptional style and performance
FLYING BALL arc is a luminaire that combines unique aesthetics with great technical parameters. Shades made of milk glass provide comfortable lighting, protecting the user's eyes from unpleasant glare. In turn, the original form gives the interior a timeless elegance. As a result, the FLYING BALL arc is an excellent offer for a modern living room, restaurant, hotel lobby or reception. Effective light sources provide the right amount of light on a worktop surface as well as on the ceiling and walls of the entire room. Interestingly - one luminaire can handle the illumination of over a dozen square meters!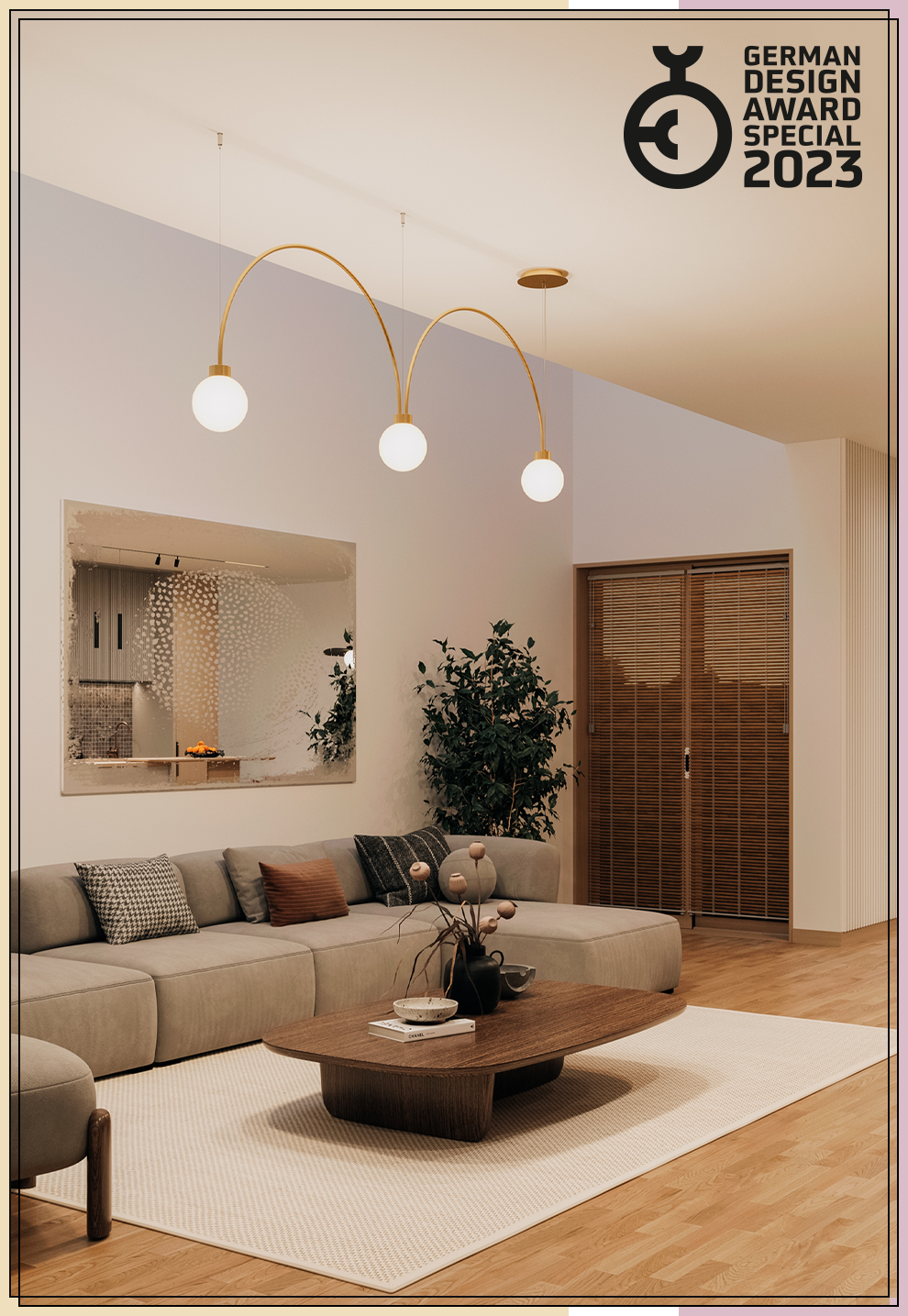 AQfelt OVALL BALL: lighting that improves acoustic comfort
Wherever the comfort of staying in an interior is important, it is worth betting on functional solutions that combine many possibilities within one product. This is what AQfelt OVALL BALL offers - thanks to milky shades, it protects the user's eyes from glare, providing full visual comfort. Additionally, thanks to the sound-absorbing felt, the luminaire shortens the reverberation time, improves speech understanding, and reduces the interior's reverberation. Better acoustics means a higher utility comfort of the space! As a result, the AQfelt collection is perfect for office spaces, atmospheric cafes or restaurants.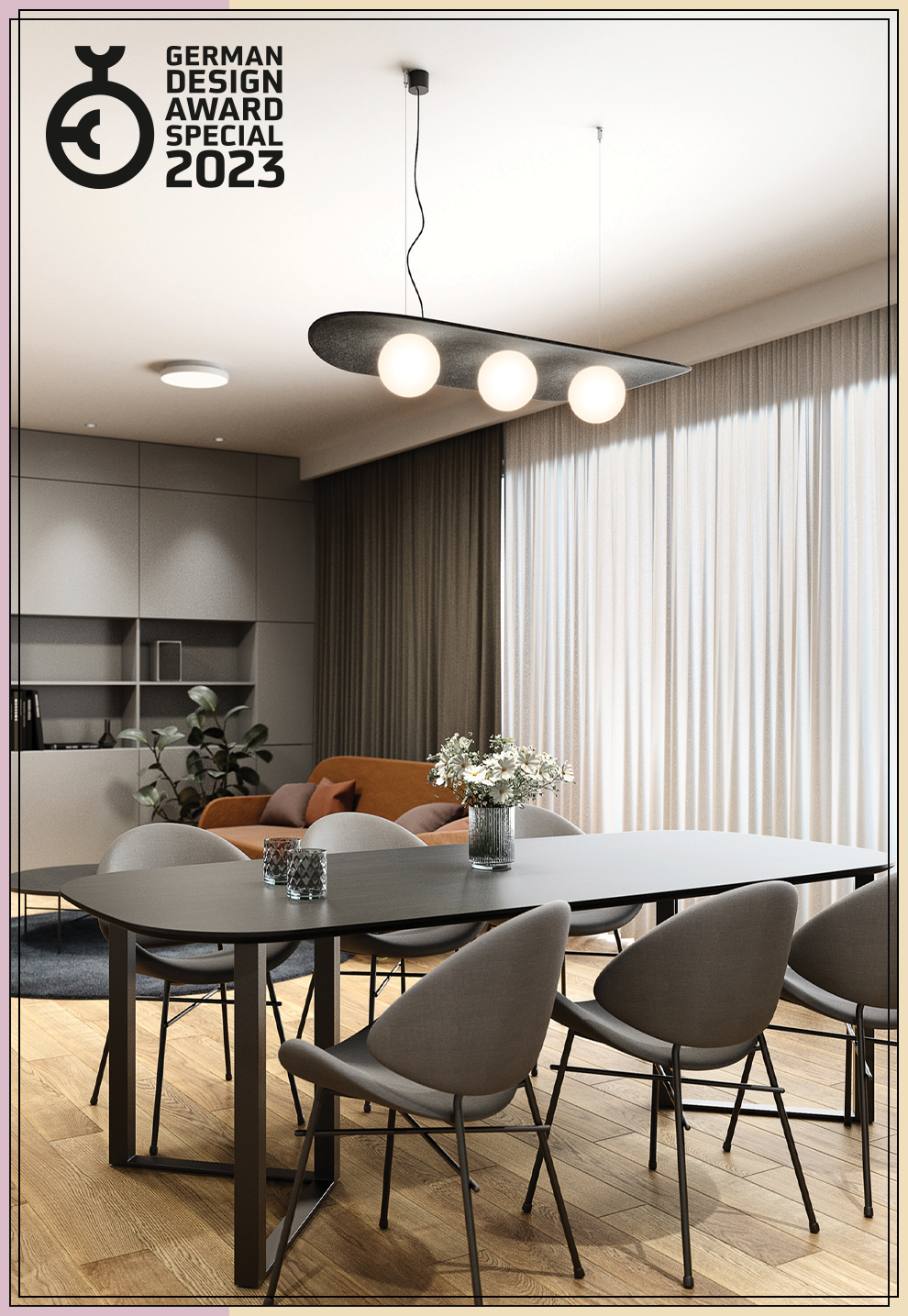 Choose effective decorative lighting
We are proud that the German Industrial Design Council has awarded two of our luminaires in the "Excellent Product Design – Lighting" category. The jury of the German Design Award above all appreciated the high functionality and modern design of AQfelt OVALL BALL and FLYING BALL arc. This is more proof that interior decoration luminaires can surprise you with great technical parameters, while providing comfortable and high quality lighting.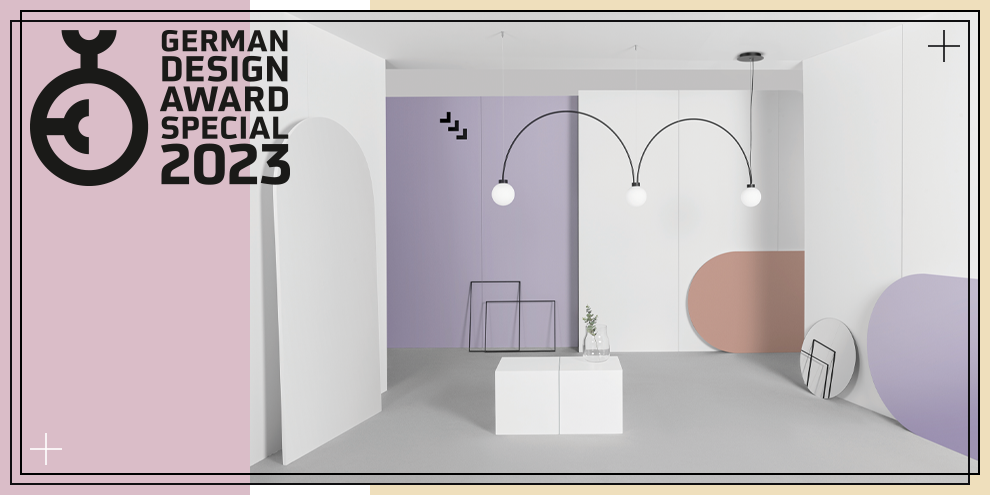 ^