Emphasize whatever you want using light! Minimalist KARI lighting.
---
Light takes up its rightful place as an accentuating element of interior step by step. It emphasizes not only paintings, but also plants or shelves. In restaurants and apartments, carefully selected accent lighting emphasizes the tables. In flats and small offices, they are often used for not only functional but also effective corridor lighting solution. In such displays, the luminaire itself must look attractive. That is why the KARI family was created. Its shapely and elegant form copes well with accentuating space with light. This year, the double version joins the family.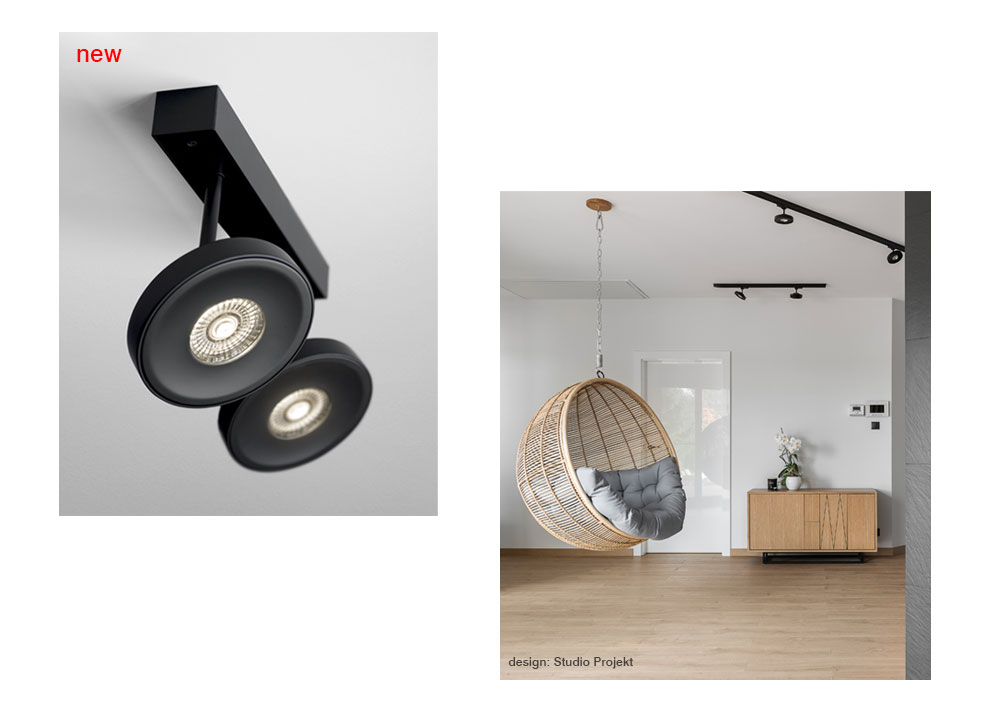 A lamp that is an elegant accent itself
A timeless, round form. Delicate, almost filigree mechanical elements. An elegant finish. These few factors are needed so that an accent luminaire does not dominate the piece it is supposed to display. KARI has everything to look good in almost any interior. What is more, it is well-prepared to fulfil its function.
Easy control thanks to compatibility with phase-cut dimmers. A wide range of finishes and easy composition. Two beam angles and all combined with good colour reproduction (CRI> 90) and energy-saving LED technology. All of the above makes the KARI family not only an elegant but also functional product.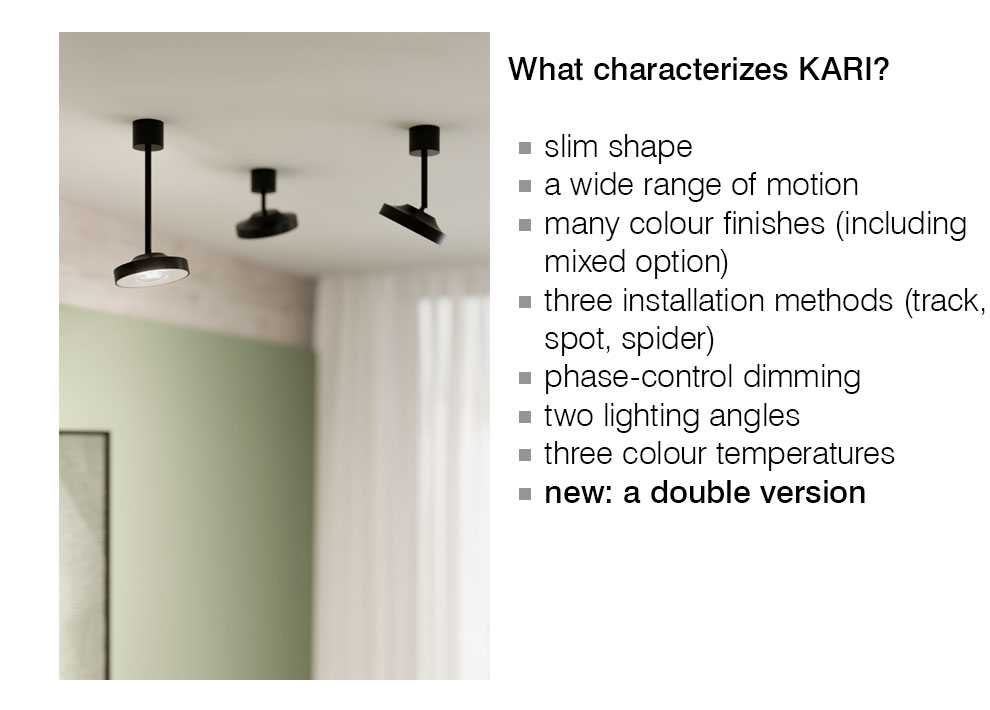 Minimalist lighting catches the eye
Accent lighting solutions in apartments or small offices should not only highlight the interior with light, but also look good. The small size and minimalistic form of KARI make a good impact in such spaces. KARI spotlights on various length legs help in creating lighting systems which can better display flowers, paintings and shelves. If more light is needed in one point, the right power will be provided by the new KARI 17x2 LED 230V spot, which offers two modules. The great advantage of KARI is the wide range of motion that enables to direct light. With the double version, nothing stands in a way for one module to illuminate the image on the wall, while the other lights up floor near it.
Lighting compositions? Why not!
A small table will be beautifully illuminated by a single hanging luminaire. Above the larger counter, or as a table lighting, you can use the composition of hanging lamps at different heights. When in SPIDER system, KARI family can handle even large rooms thanks to combining multiple modules at the same time. Different lengths and round shape make KARI look great in the group. The composition of several lamps is a solution for big and small tables, as well as reception desks or other representative places that are worth emphasizing.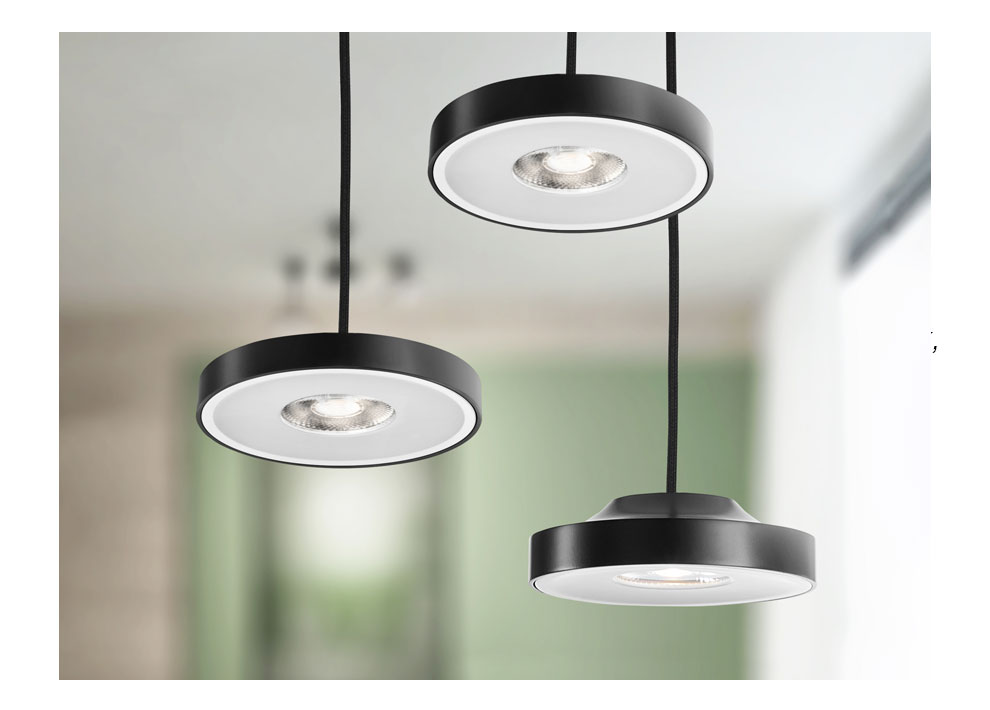 Modern lighting with a minimalistic form
The slim shape of KARI makes fixtures from this family look interesting in compositions. The ability to be mounted on the ceiling, wall, tracks or suspended makes it a universal solution, while the SPIDER system allows you to place the lamps at almost any surface. In addition, it is possible to combine different, also custom finishes. Balanced shape pleases the eye. High CRI and a wide range of motion ensure convenient use. Thanks to this KARI will be useful when accentuating the space with light not only in offices and restaurants but also in home interiors. What would be worth highlight with KARI?
^