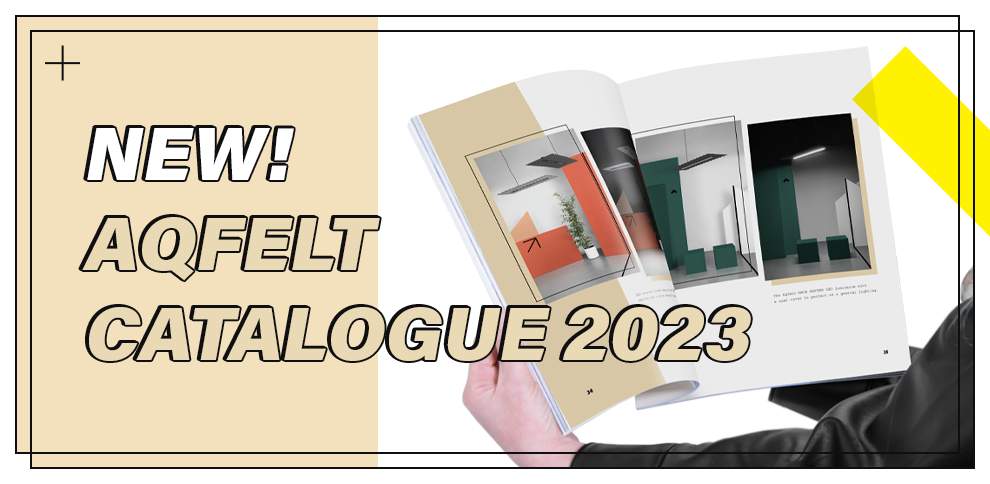 Download the new AQfelt 2023 catalogue!
---
Did you know that the right conditions in the office have a positive effect on the efficiency and health of employees? It improves performance, facilitates concentration and boosts their wellbeing. Hence, it is worth taking care not only of comfortable chairs or desks, but also effective lighting that provides the right amount of light, while at the same time ensuring the acoustic comfort in the interior. How to meet this challenge? Download the new AQfelt 2023 catalogue and discover the products in the acoustic luminaire family to develop the right working environment!
Make sure you provide acoustic and visual comfort
Luminaires from the AQfelt collection are synonymous with visual and acoustic comfort in the interior. In the RAFTER version, they provide just the right amount of light on the worktop, protecting the user's eyesight from adverse glare. The OVALL BALL variant, on the other hand, guarantees softly diffused general light. Thanks to the sound-absorbing felt, luminaires from the AQfelt family reduce reverberation time, improve speech intelligibility and reduce reverberation noise in the interior. This is a great solution especially for open-plan offices with many people in one place.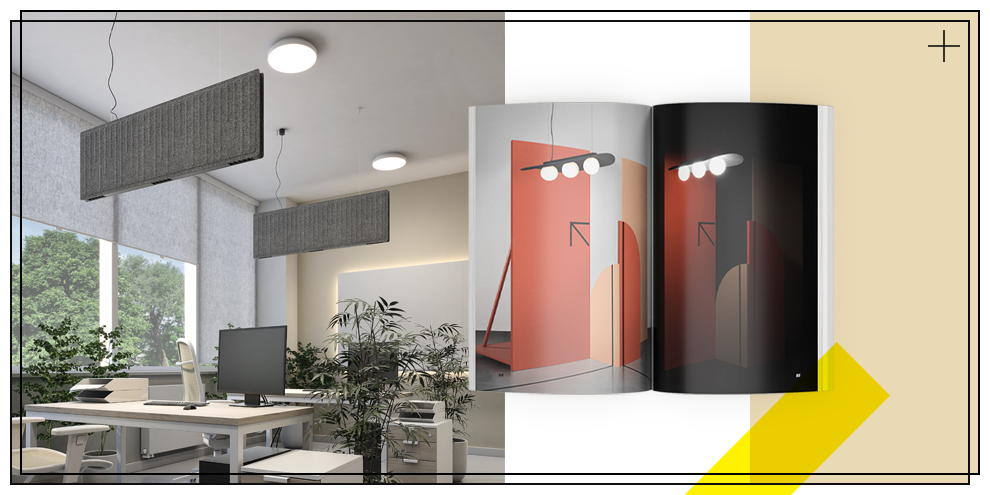 A proposal not only for offices
AQfelt, a tailor-made solution for modern interiors. It is suitable not only for office spaces, but also for any place where high light quality, original design and adequate acoustic conditions matter. This is why luminaires from this collection are also successfully used in hotels, restaurants or spacious living rooms. Thanks to their original form, they have the potential to become the hallmark of an arrangement, adding its unique character. In turn, the excellent technical parameters and sound-absorbing material will ensure visual and acoustic comfort in the interior.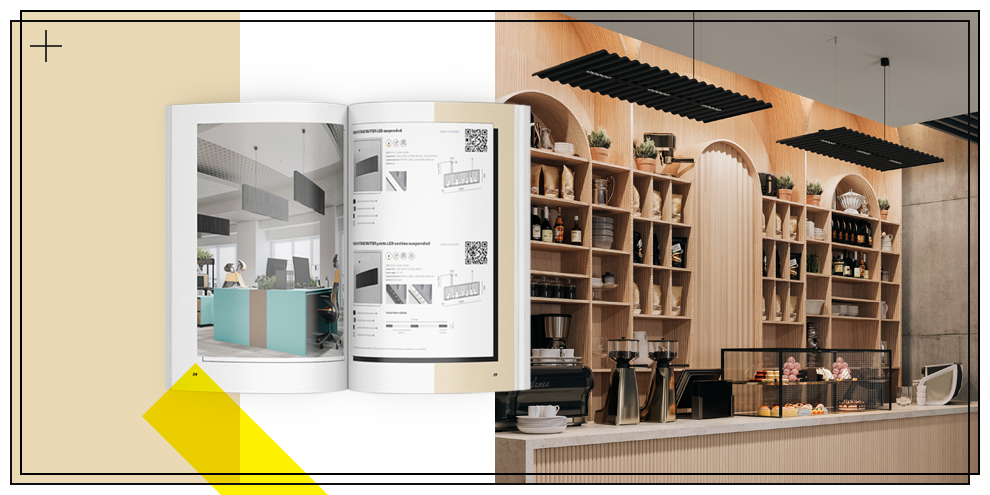 Download the free AQfelt catalogue and get to know the details of the collection!
To introduce the topic of acoustics in interiors, we have developed a special Catalogue AQfelt 2023, which clearly explains the issue. The brochure is nearly 60 pages, full of the latest inspiration ideas!
60 pages of inspiration
Proven ways of combining lighting and acoustic comfort in an interior
Overview of modern lighting solutions for offices, hotels, restaurants and... home spaces
^