Discover the most important lighting trends for 2022!
---
The topic of trends returns like a boomerang every year. What will reign supreme in salons in the upcoming months? What kind of lighting should you choose to add a unique character to the interior, and at the same time maintain its full functionality? Find out about the most interesting lighting trends that, in our opinion, will stay with us in the near future.
A well-designed interior is a harmonious duo of the current trends and the individual needs of the user. How do we bring it all together? Choose modern design and appropriate parameters!
First of all: layered lighting
The new reality forced us to change. Houses and flats that were previously used primarily for relaxation, more and more often serve as offices, beauty salons, and even cinemas. The functionality of private spaces has significantly expanded and this trend will certainly remain with us for a longer time. Such extreme requirements translate into the necessity of providing at least a few light scenes. That is why layers are so important in lighting. They help to create conditions suitable for work, rest or playtime. They create the mood and have a positive effect on our well-being. Good mood and an injection of energy can undoubtedly be classified as timeless trends.
Modern technological solutions
Although LED light is a mature, well-known technology, it is still a kind of revolution. Designers are still discovering the wide possibilities of this type of lighting, and the market itself requires more and more surprising solutions. The "thinning" trend is becoming more and more visible, and heavy materials such as steel or aluminium are eagerly replaced by plastics, natural materials, or even cardboard. This is related not only to the general trend of being eco-friendly, but also to the greater possibilities offered by the current technology. The lower operating temperature of the light sources allows them to move away from metals and replace them with greener components, often derived from recycling, or ones which are easily recyclable.
Timeless minimalism and functionality
Minimalism is a timeless trend that gently changes its face every year. Simple in form, but efficient lighting, tailored to specific needs, will certainly be one of the leading trends of this year. The subtle shape of the luminaires fits perfectly into the style of modern interiors. In addition, products that simultaneously combine several functions, such as a bedside lamp with a USB input or an acoustic sound-absorbing luminaire, will gain more and more popularity. Such innovative combinations within one product provide greater freedom of use and more precisely respond to different needs.
The boundary between lighting intended for homes and typically commercial products dedicated to offices or shops is also becoming increasingly blurred. A great example are busbars, which are also gaining more and more popularity in private interiors. This is a perfect example that functionality and flexibility will be definitely on top this year.
Glass ball: a 2022 must have
Most of us look at lighting in the form of a milk ball with some kind of sentiment. And although this trend has been with us for some time, the new interpretation of the glass ball will surely stay in showrooms for longer. Regardless of whether it is a single luminaire or an extensive composition, lighting in this form is an elegant, classic addition to modern interiors.
A new dimension of decorative luminaires
Until now, the basic function of decorative frames has usually been decorativeness. Technology development related to optical elements and the optimization of parameters meant that also in this type of products, attention was paid to the proper way of lighting. As a result, decorative luminaires with considerable power and good glare protection are becoming more and more popular. The interest in local production and the growing user awareness direct attention not only to good design, but also to the appropriate technical parameters. Therefore, the highest quality light, even in decorative luminaires, will be one of the leading trends of this season.
Colour invasion
After the last debut of the very peri colour – dynamic blue turning into purple, which symbolizes optimism, curiosity and a bold look into the future, it can be concluded that this year black and white minimalism will give way to bolder colours. After all, modernity does not have to be all serious and cool! That is why the style that is dynamic in terms of colours is making a comeback.
The vintage style and individual approach to the interior will also be in trend. This is related to greater ecological awareness and a change in the use of private spaces. This year, we will put much greater emphasis on eye-catching but not exaggerated accessories, and their bold colours will be a showcase for modern arrangements.
And which trend do you like the most?
Although some of last year's trends smoothly transitioned to 2022, we can observe some novelties. High-quality products and functional products manufactured in local factories are becoming more and more important. Modern technologies make it possible to move away from heavy materials such as aluminium or steel, making it possible to play with previously unusual materials. That is why ecological solutions that bring harmony to the interior will reign this year. Timeless minimalism will be painted with new colours – from dynamic very peri through dirty mint to delicate shades of brick or brown. It will have a positive effect when it comes to individual approach to interiors, which will be even better tailored to the specific needs of their users.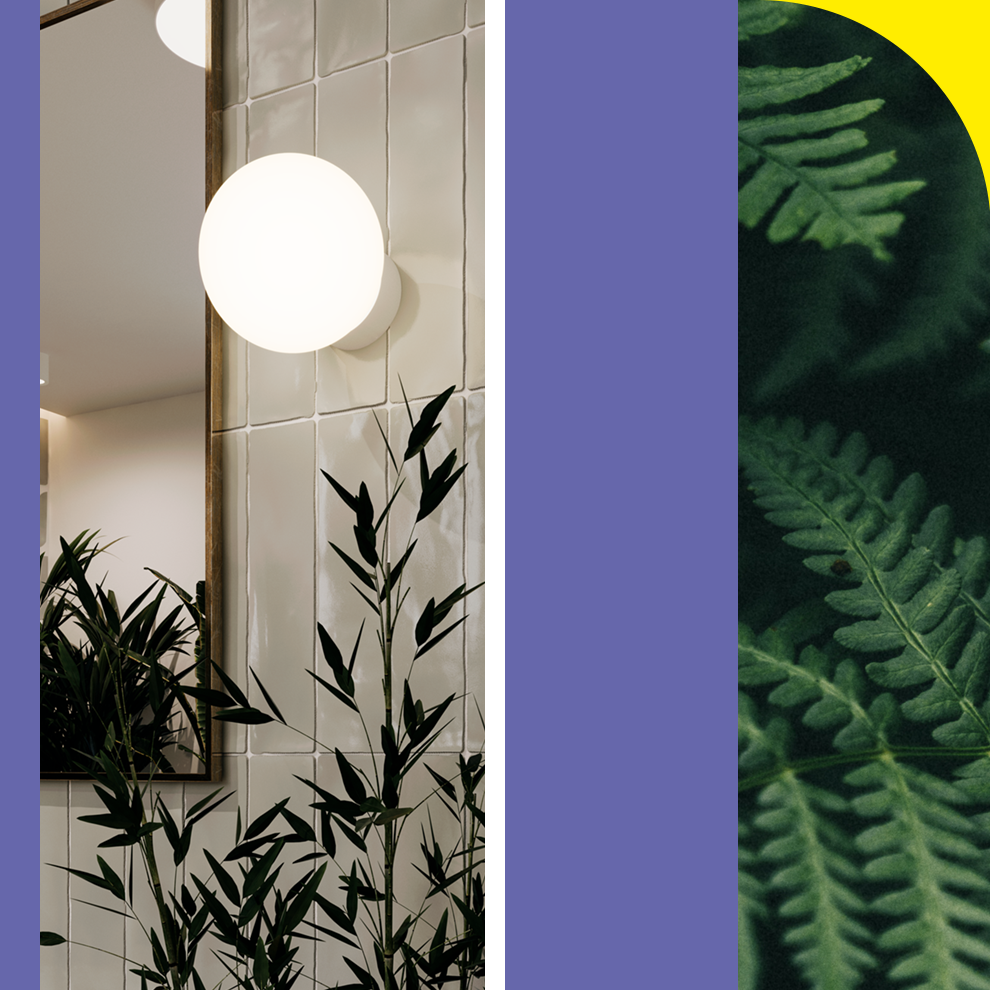 ^