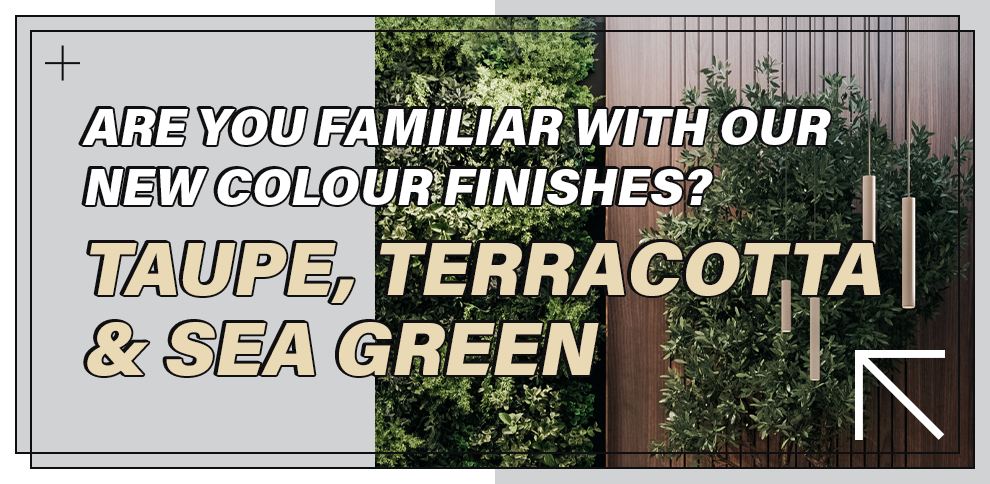 Discover new colours of luminaires: taupe, terracotta, sea-green
---
Colours, materials, textures and shapes primarily determine the style of the arrangement. When chosen correctly, they can bring calm and harmony to an interior or, on the contrary, energise a space. Get to know the latest colour finishes that will give your interior a unique character. Opt for modern lighting, providing an original visual touch!
Opt for natural shades: taupe
Natural shades are becoming increasingly popular in interiors. They go very well with other colours, providing an excellent background for them. Thanks to their neutrality, they are timeless and elegant. That's why we've expanded our range to include luminaires in a new colour finish: taupe. It is an intriguing shade which is on the borderline of beige and grey. It is soft and delicate, and goes very well with minimalist arrangements, creating a cosy atmosphere. Interestingly, the name taupe comes from French and means the shade of a mole's fur. This is a great reference to the colours of the earth, which are so trendy this season.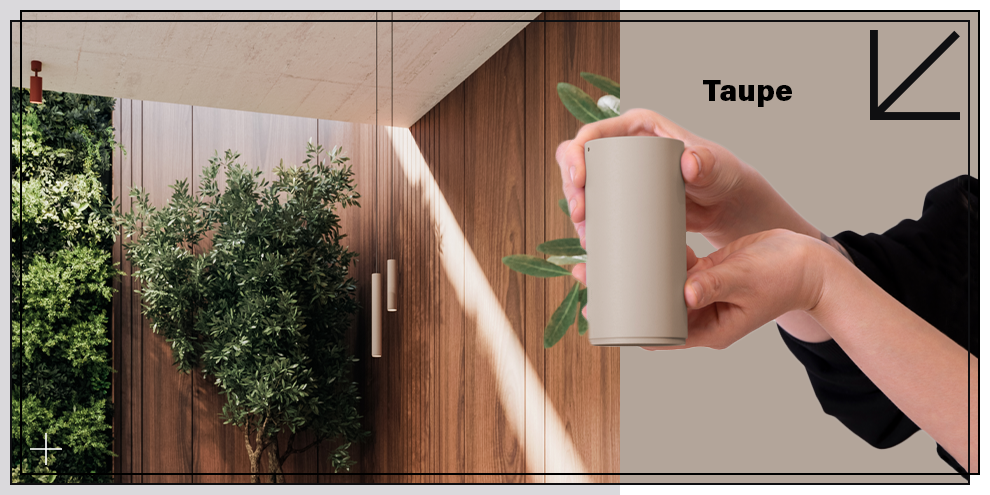 The hottest shade of the season: terracotta
For enthusiasts of slightly more daring solutions, we have prepared another colour suggestion: terracotta. In Italian, it means land scorched by the sun. Definitely more lively, full of freshness and energy, it brings to mind roasting hot summer and the Mediterranean climate. Terracotta, previously associated mainly with the architecture of the south, is also gaining popularity in our latitudes. It adds aesthetic spice to interiors while providing an attractive visual touch. It goes well with natural materials, white or grey, creating a cosy atmosphere in minimalist interiors.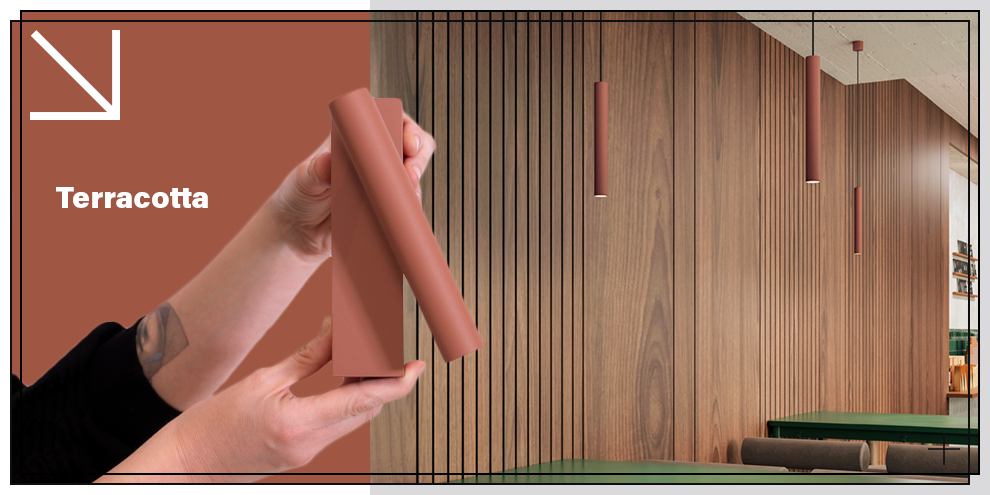 A soothing mix of blue and green: sea green
Did you know that according to a survey conducted by a British company, the soothing mix of blue and green was voted the world's favourite colour? This inspired us to create another colour finish: sea green. It's a great option which, as a visual touch, can become a hallmark of an interior. It is perfect for public spaces, particularly modern restaurants, hotels or offices. We also offer a stylish colour mix for selected luminaires: sea green and gold. This is an extremely elegant yet extraordinary solution, where playing with colours brings about a great effect!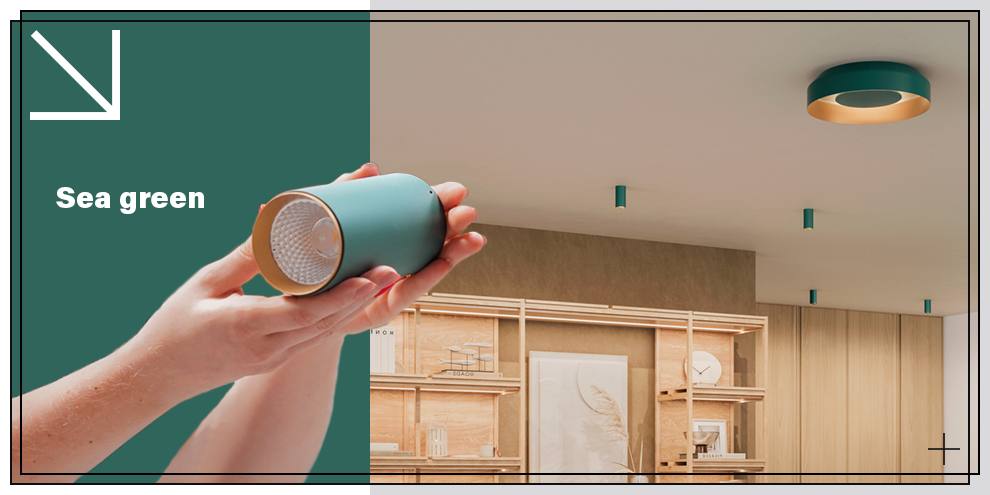 Opt for colourful accents in your interior!
The new colour finishes will make it easier to distinguish the space, adding unique aesthetics. The natural taupe and terracotta shades will bring calm and harmony to interiors. On the other hand, sea green is the perfect idea for an original visual touch. Selected products are available in new finishes as standard, but we can prepare most of our luminaires in new colours or colour mixes on request.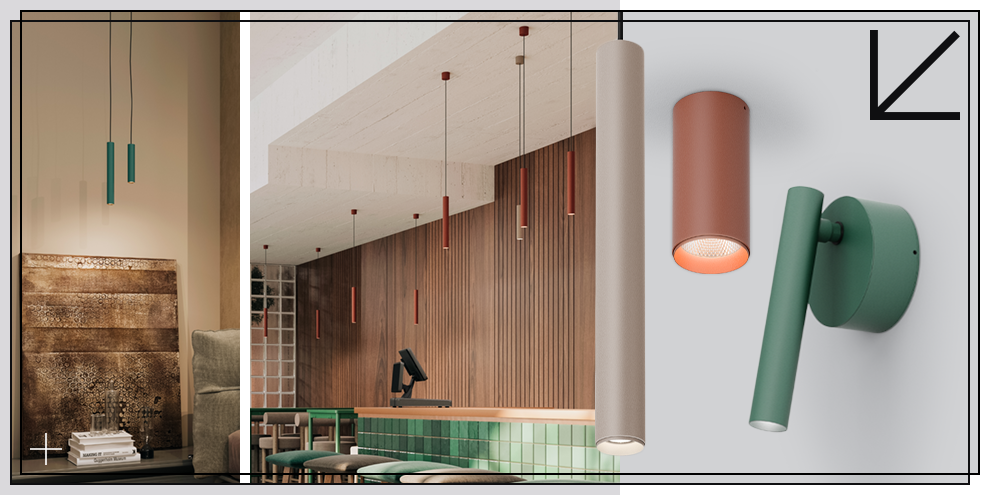 ^