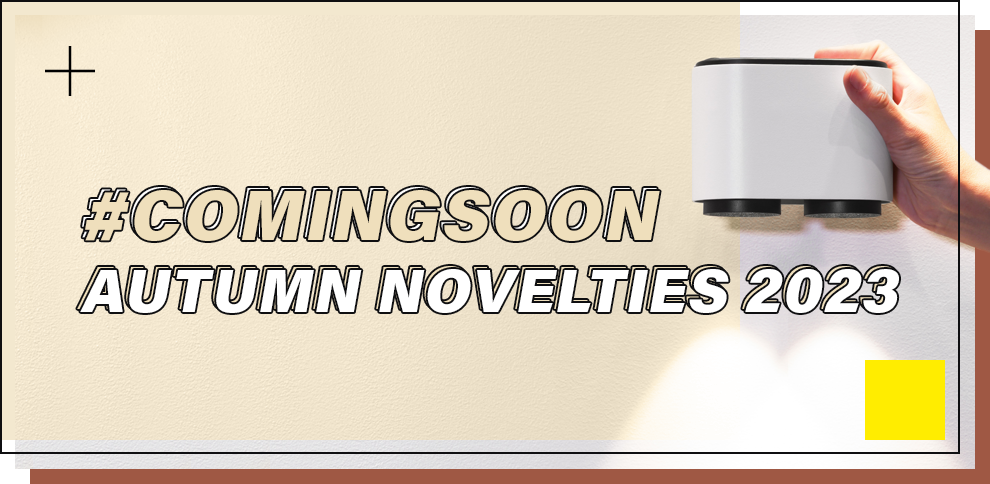 Coming soon! The premiere of the new autumn offer #comingsoon
---
Our offer will soon be extended to include new fixtures! The new autumn offer will include products tailored to the needs of private and commercial spaces, which surprise with modern design and great technical performance. The new offer will be extended to include the VYRO collection of surface-mounted fixtures, as well as completely new fixture options from the HOLLOW family. Premiere on October 18!
VYRO: stylish lighting for homes and flats
Illuminating a house or flat requires selecting the right products. On the one hand, the fixtures should primarily fulfil their function properly, on the other hand, they should fit in with the atmosphere of the interior while at the same time constituting a discreet decoration. Both these tasks are fulfilled by the new VYRO surface-mounted fixture collection that constitutes an extension of the popular TUBA next LED family. VYRO primarily stands out with its fresh design, high luminous efficacy, as well as excellent light quality. But that's not all! With several variants to choose from and the possibility to play with colours, VYRO constitutes an excellent choice, especially for homes or flats.
New additions to the popular HOLLOW family
The autumn offer will also be expanded to include new proposals for fixtures from the HOLLOW family. These will include two new diameters and two mounting heights, requiring little space in a suspended ceiling. Thanks to this HOLLOW will adapt even better to the specific needs of private and public spaces. Moreover, minimalist design, high energy efficiency, and a solid construction are just some of the hallmarks of the HOLLOW collection. More details coming soon!
Discover the new fixtures in the autumn offer!
Looking for stylish surface-mounted fixtures dedicated to private spaces? Or perhaps you are interested in the new recessed fixtures from the popular HOLLOW collection? Check out what we have prepared and become enchanted with the rich options of our autumn offer. Premiere on the 18th of October!
^