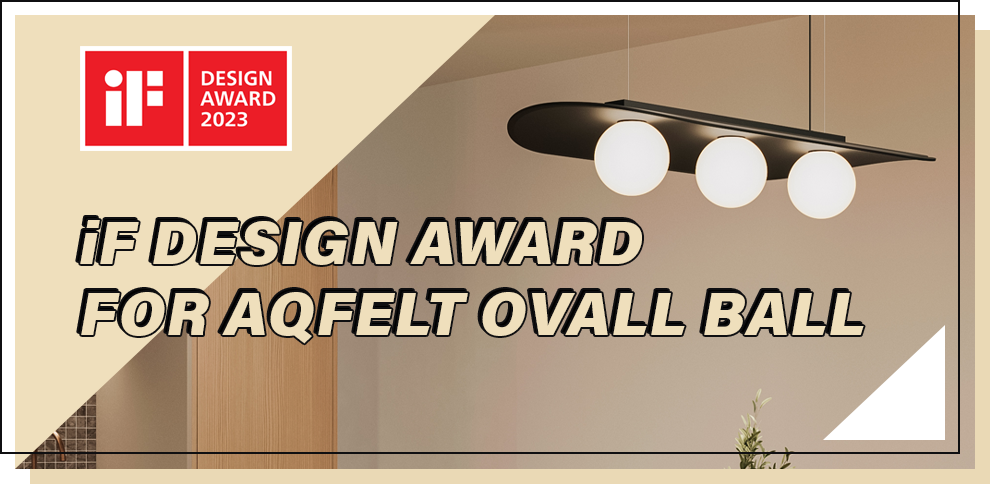 AQfelt OVALL BALL with iF Design Award 2023
---
The iF Design Award, a world-renowned competition with a history dating back to 1954, is aimed primarily at architects, interior designers and manufacturers. The iF is a symbol of outstanding design achievements. This year's edition gathered as many as 10,544 entries from 56 countries. We are proud that the jury appreciated our AQfelt OVALL BALL luminaire and honoured it with an award in the "product - lighting" category. This is a great accolade for us and it proves that exceptional design can go hand in hand with excellent technical performance.
A luminaire that combines original form with functionality
The iF Design Award 2023 committee, comprising 133 jurors from 20 different countries, considered the entries in five categories: idea, form, functionality, impact and differentiation. AQfelt OVALL BALL has been praised above all for its original design and functionality. The luminaire combines multiple possibilities within a single product, providing not only the right lighting but also acoustic comfort in the interior.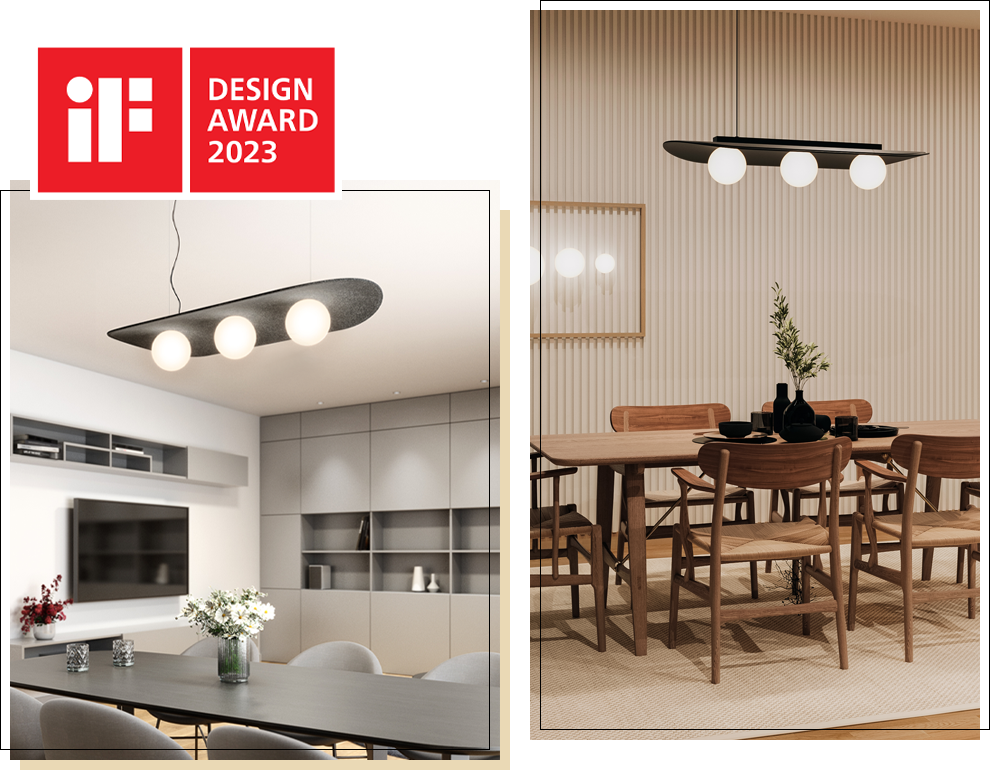 A luminaire that combines original form with functionality
Wherever interior comfort is important, it is worth reaching for functional solutions. Such is AQfelt OVALL BALL, which, thanks to its milky shades, emits softly diffused light, protecting the user's eyesight from unpleasant glare. The superior visual comfort is also complemented by... acoustic comfort! The luminaire is made of a material with sound-absorbing properties to reduce reverberation time, improve speech intelligibility and reduce reverberation noise in the interior. The original design makes AQfelt OVALL BALL perfect for both private and public spaces. It will successfully illuminate a dining room table, a hotel reception area or a modern office.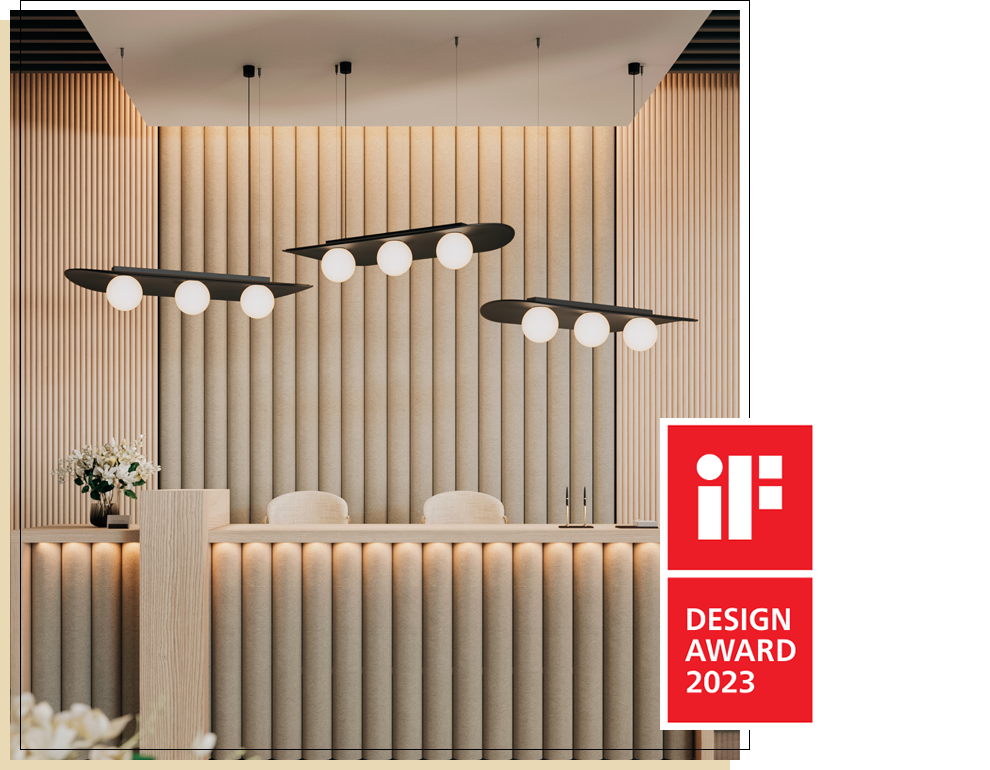 World-class lighting
The iF Design Award is one of the most important design awards in the world. We are therefore all the more pleased that an international jury has honoured our AQfelt OVALL BALL luminaire, recognising its outstanding functionality and unique design. The iF award is the second accolade for this luminaire! Earlier this year, the product was honoured by the German Industrial Design Council in the German Design Award 2023 competition. A double success!
^