AQForm luminaires are finalists of the Good Design 2019 – DOT and KARI
---
Due to the passage of time the content of this article might be out of date. In order to find the latest content go to: https://www.aqform.com/en/news
The DOT collection and the KARI luminaire family are finalists of the Good Design 2019 competition. The experts have carefully rated products in terms of their visual, utilitarian and economic features as well as additional values – such as innovation, distinctiveness and comfort of use. Products qualified for the finals of this year's Good Design 2018 award will be displayed at the headquarters of the Institute of Industrial Design in Warsaw from 25.10.2019 to 01.12.20198. On the 24th of October the competition gala and the exhibition opening will take place.
KARI – accent lighting with a subtle form
Accents created using light increasing boldly take their rightful place. In flats and small offices lights serving this function have to not only highlight the most beautiful features of the interior but also look good themselves. This is why KARI was created. It has a small and elegant form with a clearly defined purpose.
A single lamp will have no problems highlighting a painting or a plant. With different available lengths and a round shape KARI also looks great in a group. Composition of several lamps is a good choice for tables, receptions and other representative places which are worth highlighting. The ability to mount the luminaire on the ceiling, wall, track or to suspend it provides superb versatility while the SPIDER system allows for placement of lamps on almost any surface.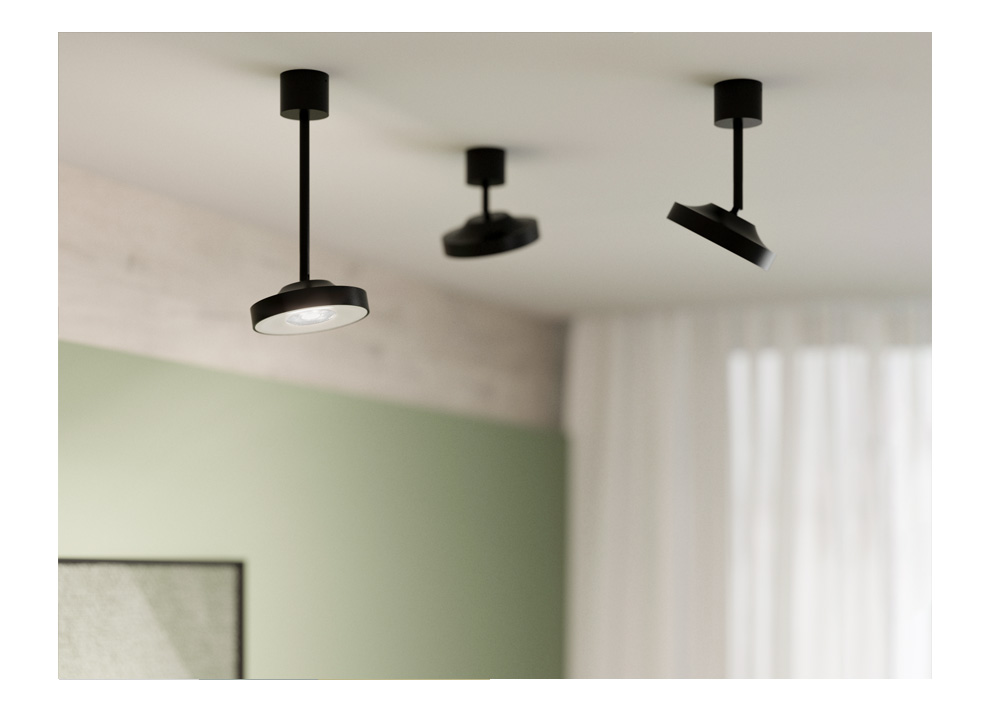 DOT Collection – geometric style
Forms that surround us affect both our visual and emotional comfort. It is so regardless of the type of space – home, office, public or recreational. That is why many everyday objects are created with exceptional aesthetic care. It is no different with lighting fixtures. The DOT series is the best proof that good design can go hand in hand with functionality.
The collection attracts viewer's eye with a geometric line. The series distinguishes itself by the characteristic inner circle – DOT. The light source is placed on it. Thanks to this, before the light reaches the room, it reflects from the interior of the luminaire which is gently illuminated. The light coming outside is diffused and pleasing to the eye. The geometric forms of the DOT series is particularly interesting in compositions.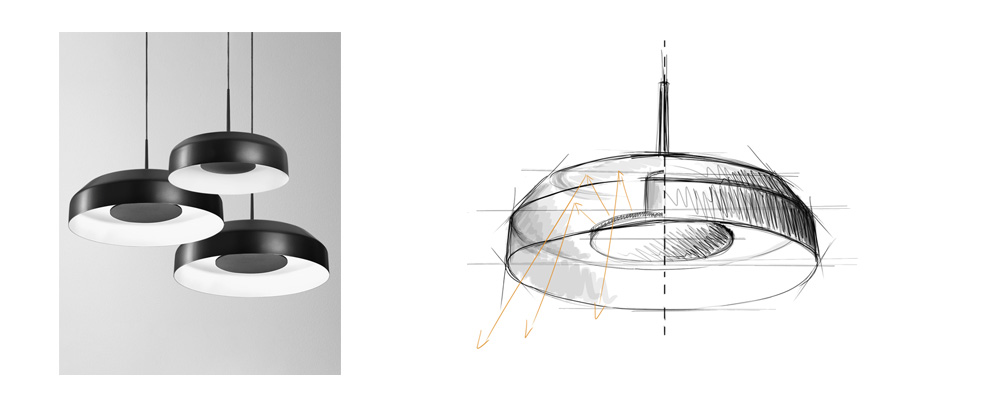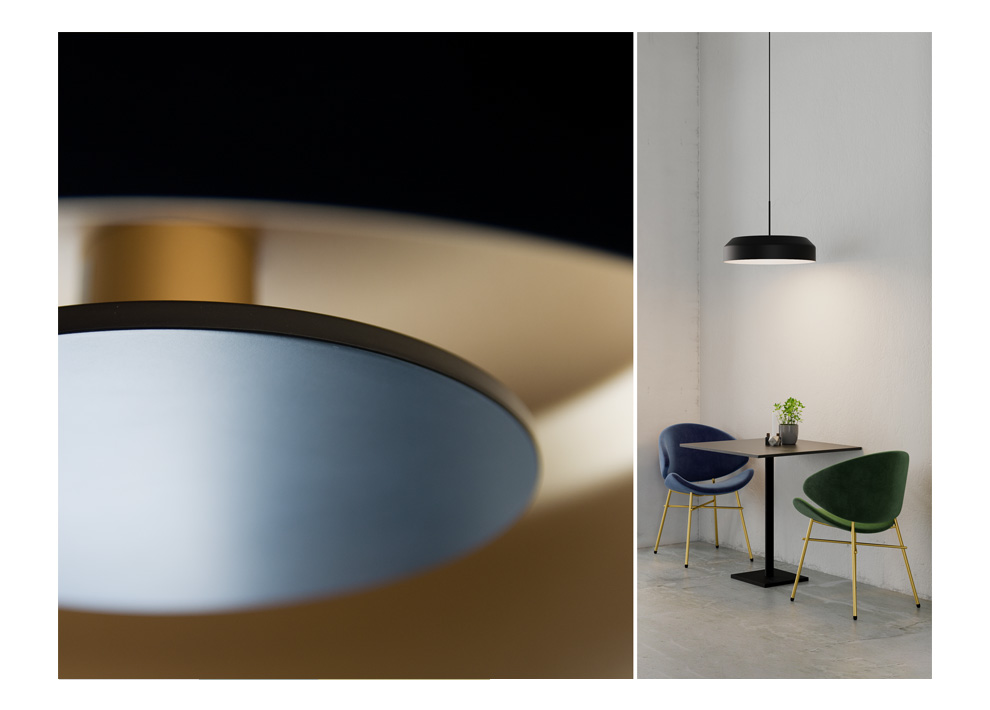 ^