Aquaform at Light+Building 2018 Fair in Frankfurt
2018-02-28
Important event for all lighting industry is coming soon: the Light+Building Fair in Frankfurt am Main. This year the fair is taking place between March 18th and March 23rd. Every two years lighting companies presents the most innovative trends and directions of development. This year edition is special for us, as we are pleased to invite for our debut at Light+Building. You are more than welcome at our stand:
• When: 18th-23rd March 2018
• Where: Hall 4.2 stand F 60, Light+Building in Frankfurt am Main
In Frankfurt we are going to present a range of novelties regarding forms, technology and whole new catalogue.
In order to take part in the fair, please register at the organisers website:
www.light-building.com
People present at our stand
• Tomasz Oramus (English): 18th-22nd March
• Jules Rostworowski (French, English): 18th-22nd March,
• Piotr Jasiołek (English)L 22nd-23rd March
Additionally between 18th and 22nd of March you will be able to meet people speaking: Polish, Russian, German and Flemish.
Make an appointment for Light+Building 2018
right now and you will receive extensive information on all novelties and the new catalogue!
In order to make an appointment please contact: Jadwiga Uroda jadwiga.uroda@aqform.com
How to find us?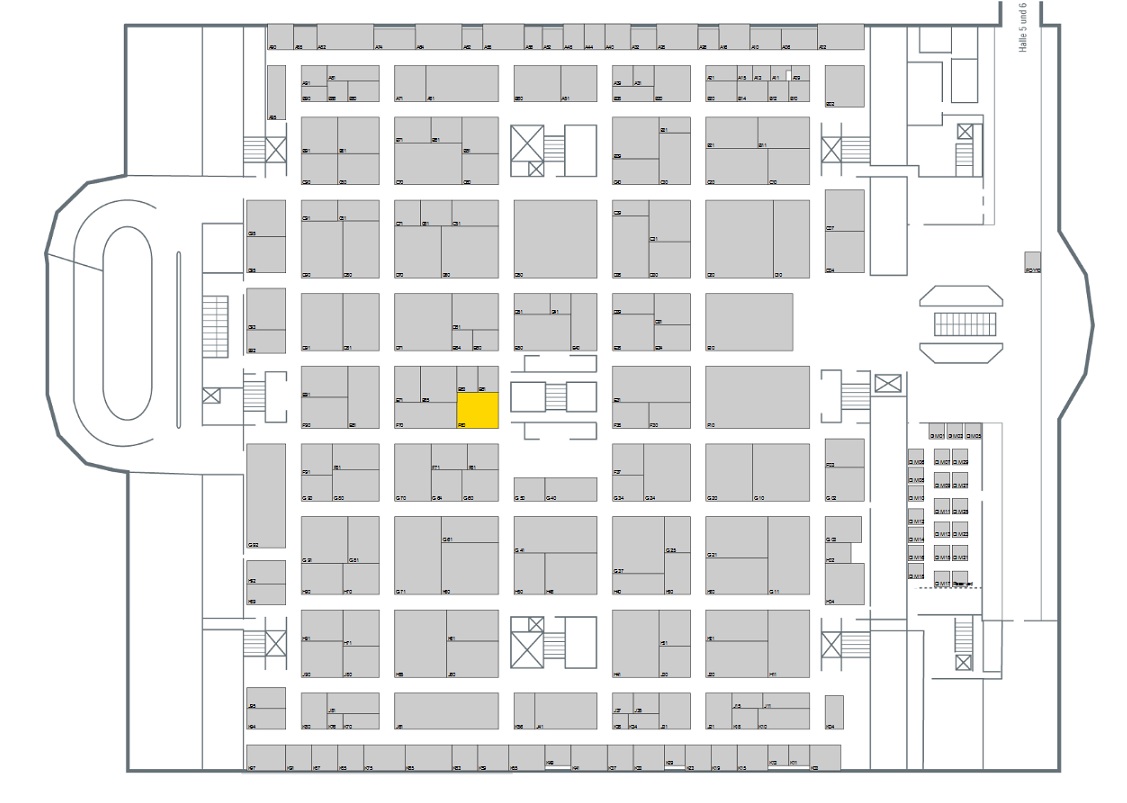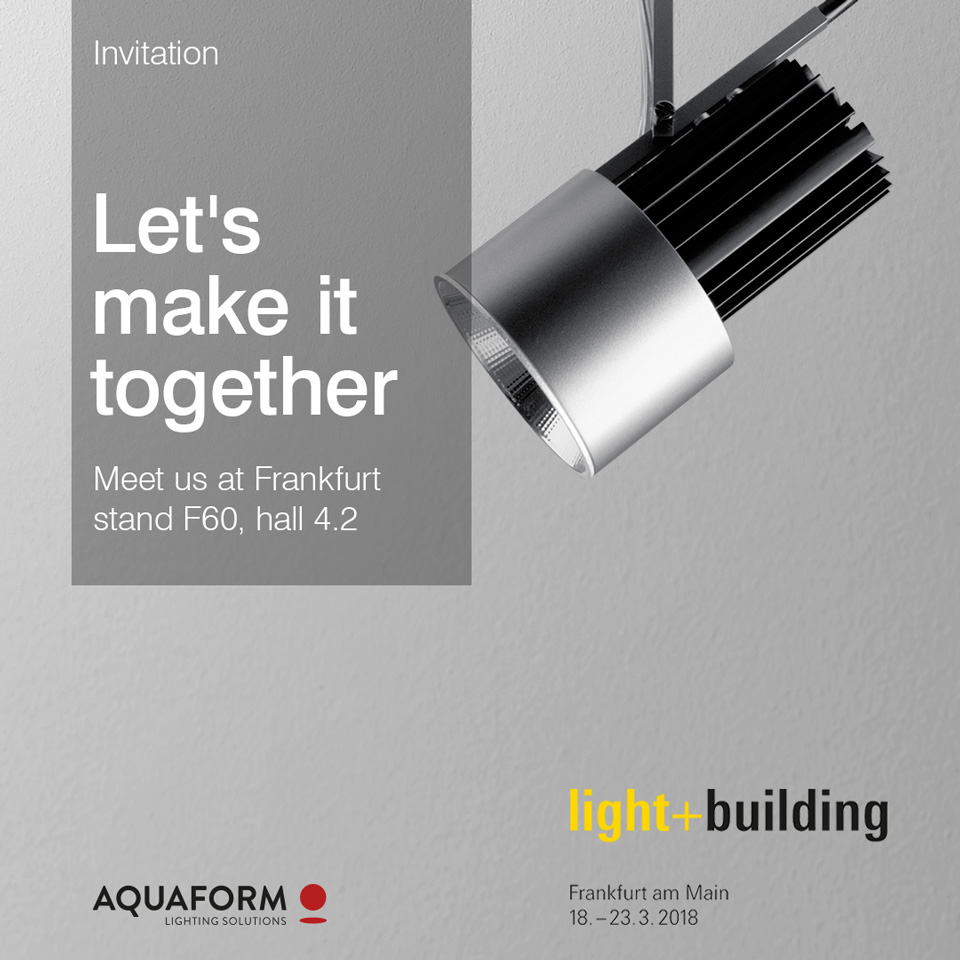 ^