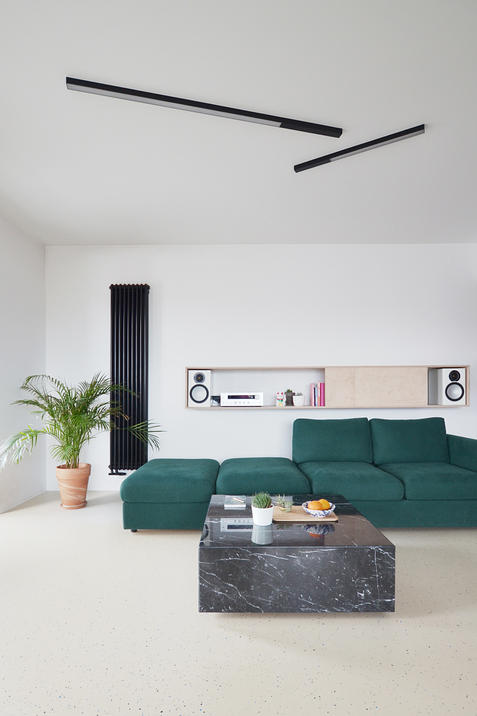 Mieszkanie na Sztauwajerach
Location — Katowice
Interior design — Grzegorz Layer Architekt
Modernism in color accents
A space that surprises with colour and functionality - the design of such an interior was prepared by architect Grzegorz Layer for young investors and their two pets. At the design stage, there were many bold ideas, and the whole arrangement was completed by minimalist lighting from AQForm.
Products
used in project
Show us your project, where our lighting was used!
Photos are the best source of inspiration. It is also a credible evidence of successful projects. That is why sharing photos gives us great joy!
Do you want to show the world your project, which uses AQForm lighting? Click the button below, send photos along with a brief information about the realization, and we will take care for the rest. :)
Your project may appear on our inspiration page, on social media, in print or even in recognized interior design magazines among other places. Make your project an inspiration for new, well-lit interiors!
send your project